The wife of a former senior leader of the Islamic State has been charged in a US federal court with contributing to the death of American hostage Kayla Mueller. The Justice Department announced charges against 25-year-old Nisreen Assad Ibrahim Bahar, who's also known as Umm Sayyaf, on Monday 8 January.
A criminal complaint accuses Sayyaf and her husband, Abu Sayyaf, of holding Mueller and other women captive. US intelligence officials have told Mueller's family that their daughter was forced to have sex with Abu Bakr al-Baghdadi, the leader of Islamic State.
"The charges filed today allege that Umm Sayyaf and others conspired to provide material support to ISIL and that this conspiracy resulted in the death of Kayla Jean Mueller," said Assistant Attorney General Carlin in a statement.
"Sayyaf is currently in Iraqi custody for her terrorism-related activities. We fully support the Iraqi prosecution of Sayyaf and will continue to work with the authorities there to pursue our shared goal of holding Sayyaf accountable for her crimes. At the same time, these charges reflect that the U.S. justice system remains a powerful tool to bring to bear against those who harm our citizens abroad. We will continue to pursue justice for Kayla and for all American victims of terrorism."
Abu Sayyaf was killed in a Delta Force raid of his Syrian compound in June 2015, and his wife was handed over to Iraqi authorities for prosecution.
The family of slain Isis hostage Kayla Mueller honoured the life of the Arizona woman on 4 February and called on Americans to remember "those lives lost in terrorism and those still missing and held against their will."
"It was one year ago this week ISIS announced the death of our only daughter, sister and friend, 26-year-old Kayla Jean Mueller after 18 months of forced captivity," Mueller's parents said in a statement provided to ABC News. "Kayla was given a special heart and mind not to only see suffering in its many forms but to reach out and find a way to help those God placed before her. Never deterred, yet always determined to help where she could, Kayla is honored today and always through various efforts.
"We do not know why she was taken from us, but her uncrushable spirit and her compassionate heart, her unwavering desire to help others through peace and justice will be with us always and will lead us to the truth. We believe and will always say: 'Kayla should be here,'" they said.
Mueller, an American aid worker who was killed while being held hostage by Islamic State (IS) militants, was sexually abused by the group's leader, US officials said.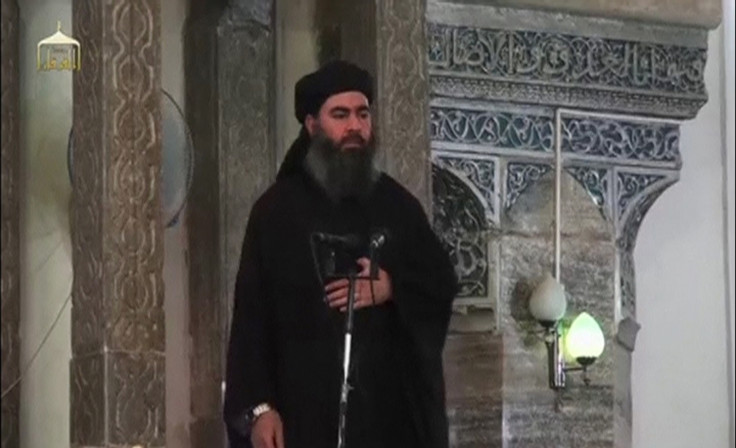 Kayla Mueller was repeatedly raped by Abu Bakr al-Baghdadi. Her family were informed of the abuse in June. "They told us that he married her, and we all understand what that means," her father Carl told the Associated Press.
The 26-year-old woman was abducted while working in Aleppo, Syria, in August 2013. IS said she was killed in a Jordanian air strike in February, but the US blames the group for her death.
"Kayla did not marry this man. He took her to his room and he abused her and she came back crying," her mother Marsha told AP.
Al-Baghdadi personally brought the humanitarian aid worker to be imprisoned inside the home of Abu Sayyaf, a Tunisian in charge of oil and gas revenue for the group, according to counter-terrorism officials.
Officials said they had obtained information about the abuse from at least two teenage Yazidi girls who were held hostage as sex slaves and found inside the Sayyaf compound at the time of the US attack.
"Baghdadi was at the house of Sayyaf. He delivered Kayla Mueller, live and in person," one of several counter-terrorism officials said.