Isis slaughter: Islamic State massacres 140 civilians in Kobani attack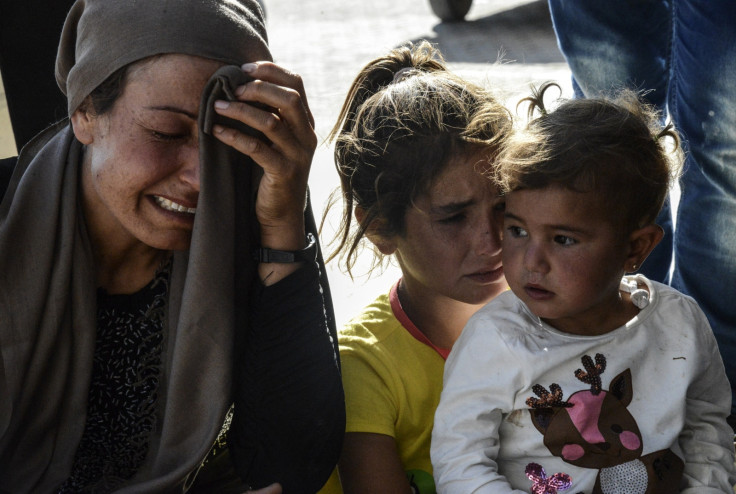 Islamic State (Isis) has killed at least 140 civilians in Kobani, Syria, firing indiscriminately at "everything that moved" as they attacked the city, activists said.
IS launched a two-pronged attack on 26 June, attacking the Kurdish-Syrian border town as well as the north eastern city of Hassakeh.
"According to medical sources and Kobani residents, 120 civilians were executed by IS in their homes or killed by the group's rockets or snipers," Rami Abdel Rahman, who heads the UK-based Observatory for Human Rights, said.
Reports indicate that up to 20 civilians were also killed in a nearby village.
Rahman said that the bodies of women and children had been found in houses and on the streets of the town.
Kobani was the site of a ferocious battle between the Kurdish People's Protection Unit (YPG) and IS after the jihadist group attempted to conquer the town last year, forcing tens of thousands of civilians to flee.
IS was driven from the town after a campaign by YPG, backed by US air strikes, in January.
The latest attack came after YPG had managed to cut off a major supply route to IS's Syrian capital Raqqa when they seized the border town of Tal Abyad. It began with three car bombings, and reports indicate the militants may have disguised themselves in YPG uniforms or uniforms of the moderate Free Syrian Army rebel group to gain access to the city.
IS militants are still holed up in the city.
Kobani-based Kurdish activist Mustafa Bali told The Guardian that the group had taken civilian hostages and were being besieged in three positions by Kurdish forces.
Bali said that 40 IS fighters had been killed, and their bodies still lay in the streets.
He added that IS snipers had taken up positions in the city and were shooting civilians dead on the streets.
Kurdish forces have closed the city's border crossing with Turkey.
The UN said that 60,000 had fled the fighting in Hassakeh, and warned that up to 200,00 could be made homeless.
© Copyright IBTimes 2023. All rights reserved.