As the Islamic State in Iraq and the Levant advances across northern Iraq, the group has infiltrated social media and turned it into a new theatre of war.
The al-Qaeda-inspired Jihadist group has instigated a tactical campaign online – using social media, apps and even a full-length feature film, the Hollywood-sounding Clanging of the Swords IV - as it leads the insurgency against the Iraqi government.
Although Isis claims to want the country to return to ultra-conservative customs and a broader Islamic caliphate, its rearward ideal is accompanied by a sleek, modern media operation.
The media drive is aimed at gaining followers and winning hearts and minds far beyond the group's power base in Iraq and Syria. Thousands of Isis Twitter followers have downloaded an app, the Dawn of Glad Tidings, which allows them to use their accounts to send out updates.
Earlier this month, the group published a YouTube video calling for support from Muslims, as part of a full-blown "One Billion" social media campaign, with a hashtag in Arabic which translated as #theFridayofsupportingISIS.
This week, it was revealed that the three Britons in a circulating Isis recruitment video are Scottish and Welsh - demonstrating the effect, and spread, of the Isis propaganda push.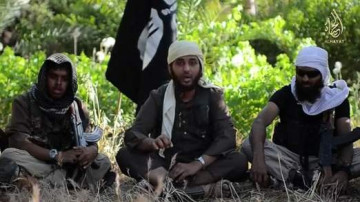 Speaking to IBTimes UK, Dr Erin Marie Saltman, of the counter-extremism think tank Quilliam Foundation, said the media strategy by ISIS has various effects on public perception of the organisation.
"On the one hand, it is intimidating for governments, who are on the back foot when it comes to social media being used in this way, and for the public faced with instantaneous knowledge about atrocities abroad," Dr Saltman said.
"On the other hand," she added, "there are young individuals who are impassioned about the crisis in Syria and Iraq. Isis are portraying themselves as a strong opposition to governments."
By presenting themselves as a viable government opposition on social media, Isis is breaking down public morale in Iraq – further deepening sectarian tensions and instilling a sense of fear, a sense that they are mightier than the Iraqi army. Social media allows the the group to emerge as unified focal point for politicised users.
The immediacy of knowledge of atrocities also has a profound political and sociological effect. Western audiences are given first-hand accounts of real-time terrorist activities and the information is, essentially, straight from the horse's mouth.
"It does feel different to most of the public if imagery or video footage is coming from controversial terrorist organisations, in comparison to being streamed from the mainstream media," Saltman said. "It is a game-changer with larger implications for media, control of information and international reactions."
Saltman added that seemingly slight references to terrorist organisations can heighten support, telling us that "a picture tells a thousand words but subtle messaging, support of certain actions, viewing them as successes rather than atrocities, sends out very different and powerful messaging."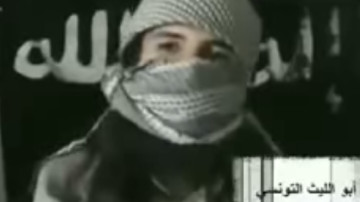 Verification issue
Essentially, Isis has become the more credible voice for anti-Assad sympathisers, threatening information retrieval and the credibility of even mainstream media.
With self-published information, however, comes the issue of verification. It is difficult, but not impossible, to identify the actual owners of Twitter accounts. Users and followers are generally better equipped to feel out a fake.
While some information posted has proved fake, in other cases, social media has allowed organisations to declare responsibility for atrocities. In September 2013, Somalia-based Jihadists Al-Shabaab launched an attack on the Westgate mall in Nairobi, Kenya, claiming accountability by tweeting real-time updates to their 15,000 followers.
Although such figures of followers make recruitment via social media seem substantial, Dr Peter Busch, of the War Studies Department at King's College London, told IBTimes UK that the number of individuals drawn into extremist ideologies is slim. It is also debatable whether social media instigates or simply reinforces existing ideas.
"Media effects research has always been troubled by establishing a clear cause and effect relationship between media messages and public attitudes," Dr Busch explained.
"There is of course a lot of talk about 'self-radicalisation' on the internet, individuals who find YouTube videos and get hooked or involved. They exist but the number is fairly small."
But social media allows more than recruitment. Isis's campaign marks a shift in approach from being an insular group to actively reaching out to the world.
To try and stem their flow of social media activity, the Iraqi government closed down social media and the internet. But censorship does not create a healthy platform for meaningful engagement with such groups. It creates a terrifying vacuum of information – sparking rumours and fear. Instead, closely observing social media activity by these groups is key.
"Monitoring these sites and their users is probably one of the more valuable law enforcement tools," said Dr Busch.