Isis stole thousands of blank passports to smuggle Daesh terrorists into EU says German intelligence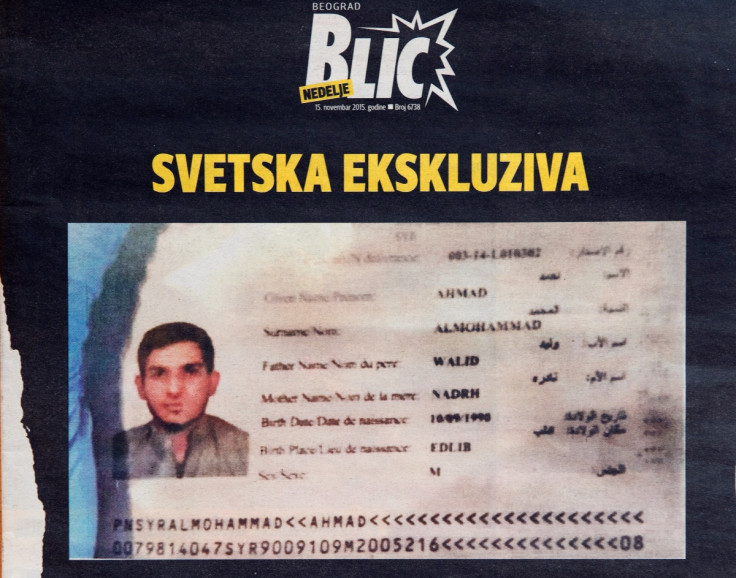 Islamic State (Isis) may have stolen thousands of blank passports which it could use to smuggle its fighters into western Europe posing as refugees.
Intelligence sources told Germany's Welt Am Sonntag that the jihadist group could have acquired the passports in parts of Syria, Iraq and Libya it controls, and could be issuing them to militants posing as refugees to enter the European Union. The sources said that IS (Daesh) had also established a lucrative black market trade in the stolen documents, selling them for up to 1,500 euros (£1,092; $1,630) each.
Passports found near the bodies of two of the terrorists responsible for the 13 November Paris terror attacks were used by men claiming refugee status to enter the European Union.
The head of EU border agency Frontex, Fabrice Leggeri, told the newspaper: "The large influx of people who are travelling to Europe unchecked represents a security risk." He said that in war-torn countries such as Syria there was no assurance "that documents that look real were actually issued by an official authority."
More than a million refugees and migrants have entered the European Union this year, the International Organisation for Migration said earlier in December. In the wake of the Paris attacks, two Frenchmen with Syrian passports were arrested at a refugee camp near Salzburg in Austria, allegedly planning terror attacks. A man suspected of having ties with IS was arrested at a refugee camp in Unna Massen, in western Germany.
© Copyright IBTimes 2023. All rights reserved.