Isis in Syria: Islamic State bans TV and smashes up satellite dishes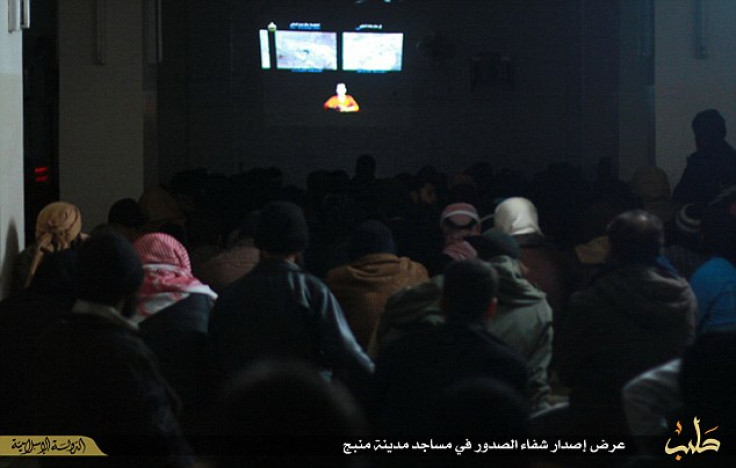 Islamic State (Isis) militants are destroying TV satellites and receivers in parts of Syria controlled by the jihadist group to prevent people watching foreign channels. Militants entered homes in the Syrian town of Al Shaddadi in Hasaka Province, and destroyed television equipment, after pro-IS imams condemned watching television, claiming it spread information that is "incorrect, baseless and false".
"They are entering houses by force to destroy dishes and satellite receivers," one witness from Al Shaddadi told RFE/RL, with other witnesses and activists corroborating the account. One activist said the extremist Sunni organisation would soon implement the ban in Raqqa, its de facto capital in Syria.
"There is nothing that IS cannot implement. All it takes is to chop off the head of one or two people un­der the pretext of watching televi­sion and the whole city would be disciplined," Anwar al-Khodar, a lawyer and activist from Raqqa who fled to Turkey, told Arab Weekly.
"No one would then dare go near a television set. One would even break his own television set in or­der to prevent any member of his family from using it."
A pro-Isis imam at the Al Fawwaz Mosque in Raqqa told the congregation on August 7 not to watch television, though no formal decree banning TV has yet been issued.
"He told people gathered for the Friday prayer that the news aired by Al-Jazeera and Al-Arabiya and other channels is incorrect, baseless, and false and that's why there will be a decision to forbid people to watch TV," a Raqqa resident talking under the pseudonym Mohammed al-Ali for his safety told RFE/RL, adding that the imam said that the only programmes permitted would be broadcasts of the Koran being recited.
In its campaign to control access to information, IS has set up special cinema booths in parts of the Syrian city Aleppo it has seized and Raqqa broadcasting propaganda videos and films of executions, including the incineration of Jordanian pilot Moaz al-Kasasbeh in February.
IS operates a radio station called Al-Bayan in Mosul, its centre of operations in Iraq, and in July banned private internet access in Raqqa, with internet access now restricted to cafes monitored by militants.
© Copyright IBTimes 2023. All rights reserved.