The Islamic State (Isis) has released more than half of the 400 prisoners it took hostage during an assault on the government held city of Deir al-Zour in which left scores dead. The Syrian Observatory for Human Rights reported the 270 released prisoners were predominantly women and children.
However, the UK-based observatory group said a further 50 men had been taken during raids on homes in the west of the city in those areas now held by the IS. Rami Abdulrahman, the head of the human rights group, was quoted by Reuters as saying male prisoners between the ages of 14 and 55 had been kept for more questioning.
"Those who they see have ties with the regime will be punished and those who (do) not must undertake a religious course based on the group's interpretation of Islam," he said.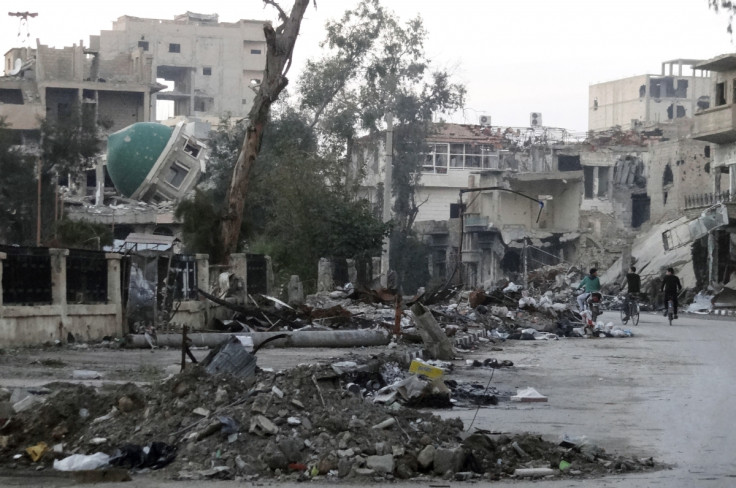 Deir al-Zour, the largest city in eastern Syria, has been the backdrop to fierce clashes between government and Islamic State forces since Saturday (16 January). 190 fighters on both sides of clashes between regime forces and IS (Daesh) have been killed over three days of intense battles in the city of Deir al-Zour in east Syria. This followed a 16 January assault on the city by IS characterised by summary executions and mass hostage taking.
The Syrian Observatory for Human Rights said 120 soldiers and officers loyal to Bashar al-Assad had been killed in Deir al-Zour. 40 of them were executed following the IS offensive on Begayliya in the city's western suburbs.
Following what the state news agency SANA has claimed to be a counter-attack in Deir al-Zour, Assad forces were said to have recaptured some streets in Begayliya. The Syrian Observatory for Human Rights reported IS had retained control of a southern neighbourhood, one of the town's university buildings and a military camp in Ayash in nearby town, along with other warehouses, and surrounding farmland.