The sister of Siddhartha Dhar, the British man believed to be behind a gruesome Islamic State (Isis) video in which five men were executed, says she wants her "fun-loving" brother to return home and believes he could still be rehabilitated.
Konika Dhar told MPs she still wasn't yet prepared to believe her brother was behind the grim footage released by IS (Daesh) in January, and said the greatest mistake any family member can make is "giving up on their loved one". She also appeared to suggest people who fled the UK to join Daesh should not be automatically prosecuted as it would discourage them from coming back.
"The memories I have of him is nothing I have seen today," she told the Home Affairs Select Committee on Tuesday (19 January). "He was fun-loving, laid-back and friendly to everyone. His personality doesn't correlate with what he is today. I believe my brother to be a good man. I don't want to give up on him – that's a mistake many families make."
Asked is she believed he could be rehabilitated, she said: "I would like to think so. I honestly would like to see him home. I just want him to be happy."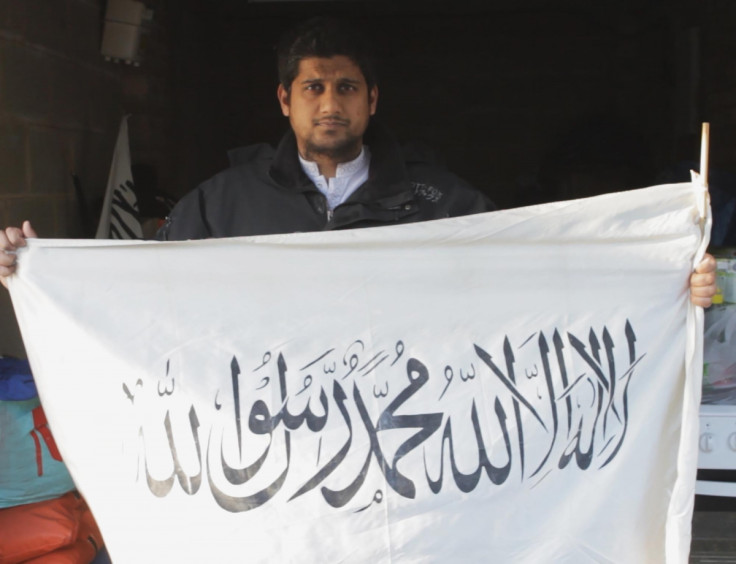 Siddhartha Dhar, also known as Abu Rumaysah, made headlines around the world when he was uncovered as the likely jihadist behind a gruesome video showing the execution of five men.
The 32-year-old left his home in London to join IS in 2014 while out on bail. The former bouncy castle salesman, from Walthamstow, had been arrested a number of times on suspicion of encouraging terrorism, but still managed to travel to Syria with his wife and four children.
Sister Konika, who last saw him in September 2014, said she was in "shock" when she first heard about his Islamist alter-ego. She said she still wasn't certain he was behind the grim video, adding: "I don't want to speculate and would like verification. My guess is as good as anyone else's. I'm still holding to the firm belief that what I'm seeing is not him. I can't accept that I would ever do that."
---
The Jihadis Next Door: Film shows unseen footage of 'new Jihadi John' Siddhartha Dhar
---
Describing him as "vulnerable" and "naive", Konika said she believed Siddhartha, a Hindu convert, had fallen into the wrong crowd as a young man and was "brainwashed".
"He was told only Muslims can go to heaven, that you can die at any time, that there's no point in delaying converting," she told MPs. "Somebody had been responsible for converting him."
At least 700 people have travelled from the UK to join or support Isis since it began taking over territory in Syria and Iraq, British police say. Konika called for more emotional and logistical support to be given to relatives of those who have fled. She said: "People underestimate how traumatic this experience is for the families left behind."
The committee asked whether there was anything that could have been done to prevent her brother joining Isis. Revealing her family was "left in the dark" over his journey from a London business owner to an extremist, she said: "It would be hard to say at what point he changed and what the reason was."
In an apparent criticism of the government's efforts to tackle extremism, she said she "didn't know who to turn to" when her brother's views on Islam hardened. She said it "would have helped" if someone had intervened sooner, given he had appeared in the media expressing support for Isis before travelling to Syria. She said: "I didn't know whether to contact the police, whether to go via the media or speak to family members."
She added: "I'm on a mission, if you like, to bring him back to the normal state that I remember. My brother could have had a great life. It's very tragic and sad."