Isis schoolgirls: Bethnal Green Academy IS converts 'stole family jewellery' to fund flights to Turkey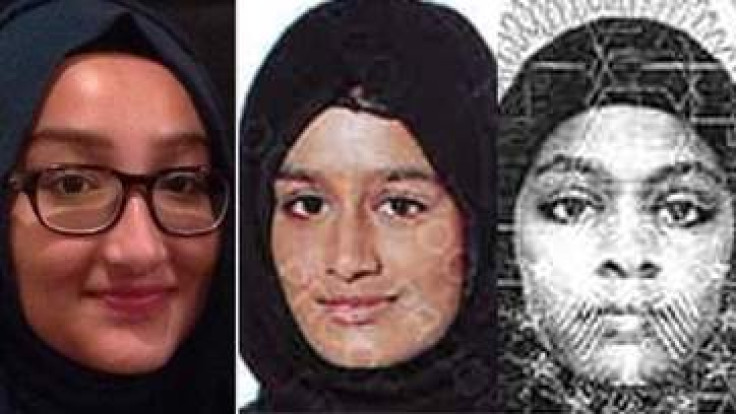 Three Bethnal Green Academy schoolgirls who fled to Syria to join Islamic State funded their flights to neighbouring Turkey by selling family jewellery, the Metropolitan Police counter terrorism chief has said.
Shamima Begum, 15 - who used the passport of her 17-year-old sister Aklima to travel - Amira Abada, 15 and Kadiza Sultana, 16, disappeared after boarding a plane from Gatwick airport to Turkey on February 17.
Appearing before the Home Affairs Committee today, assistant commissioner Mark Rowley said the girls paid for their flights using more than £1,000 cash at a local travel agent.
Rowley also said there was no evidence the girls had committed any acts of terrorism.
His testimony came after the families of the missing girls told the committee they showed no signs they had been radicalised.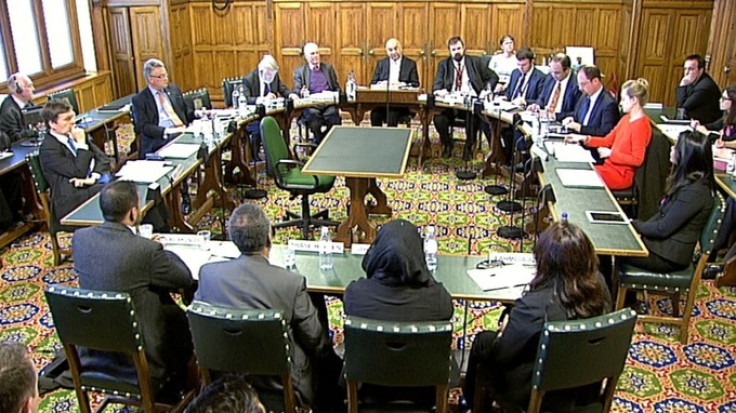 Sahima Begum, older sister of Shamima Begum, described her sibling's "normal" life: "My sister was into normal teenager things. She watched "Keeping up with the Kardashians". There was nothing that indicated she was being radicalised."
"We monitored what she did when she was on her phone, what she was reading. In that sense we felt we had monitored as far as we could. We did what we could to keep an eye on our child."
Hussen Abase, father of Amira Abase, said it was "very difficult to predict why they left this country and that is why we are left in the middle of nowhere", while Fahmida Aziz, cousin to Khadija Sultana, said "the fact of the matter is that we really don't know."
The families were unanimous in their views that the Met should have informed them directly that one of the girls' friends, another Bethnal Green Academy student, had travelled to Syria in December 2014.
Abase said: "I strongly disagree that the letter was given to 15-year-old girls. The words 'police', 'terrorism', and 'counter terrorism' are global issues. They gave that [letter] to 15-year-olds and that is a heavy burden. We are supposed to know these things."
Sahima Begum added: "If we received the letter directly we would have contacted the police and asked where the first girl had gone. I would have spoken to my sister."
The trio is believed to have made it across the border into Syria where they are thought to have joined other girls in the IS stronghold of Al-Raqqa.
Since then the Met Police has sifted through a "massive amount of CCTV and financial and communication data", according to Rowley, and arrested two people in relation to the first girl that fled.
During the hearing, it also emerged 87 people had been reported missing and believed to have travelled abroad by their families in the last year. Of that figure, 26 were women.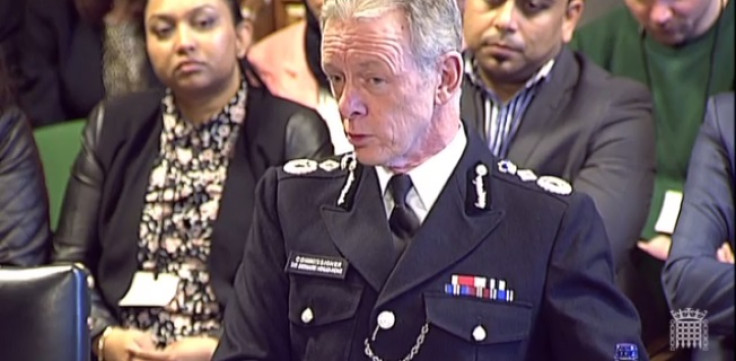 Met commissioner Sir Bernard Hogan-Howe apologised that the letter that was given to seven friends of the girl who fled in December had failed to get through to their parents.
He said the police faced a difficult task spotting radicalisation when the family and school had also failed.
"Our primary aim has been to prevent terrorism," Hogan-Howe told the committee.
"We are trying to stop people - generally young men, but not only young men - leaving to become terrorists in Syria, or Iraq. That has been our principle aim.
"This latest surge of girls and young women leaving - I think we need to have an open mind about the purpose of them leaving - is it for terrorism, or is it because they are victims."
© Copyright IBTimes 2023. All rights reserved.