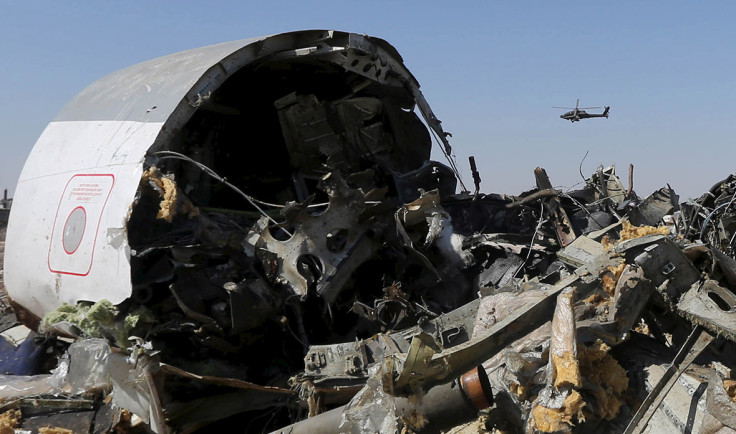 Islamic State (Isis) may have targeted a British plane, but changed their mind at the last minute and blew up a Russian plane on 31 October, to seek revenge for Moscow's air strikes in Syria. The Islamist group has that it was responsible for planting a bomb on a Russian plane from Sharm el-Sheikh to St Petersburg, in which 224 people were killed.
In the latest edition of Dabiq magazine -- the monthly online magazine by IS -- the terror outfit said that it was initially planning to target one of the nations backing the US-led western coalition for carrying out surgical air strikes in Syria and Iraq. The group said that after its operatives infiltrated the Sharm el-Sheikh International Airport, they decided to target a Russian passenger plane.
"On 30 September 2015, after years of supporting the Nusayrī tāghūt in the war against the Muslims of Shām, Russia decided to participate directly with its own air force in the war," a report in the magazine read.
"It was a rash decision of arrogance from Russia, as if it held that its wars against the Muslims of al-Qawqāz were not enough offence. And so after having discovered a way to compromise the security at the Sharm el-Sheikh International Airport and resolving to bring down a plane belonging to a nation in the American-led Western coalition against the Islamic State, the target was changed to a Russian plane," the article read.
"A bomb was smuggled onto the airplane, leading to the deaths of 219 Russians and 5 other crusaders only a month after Russia's thoughtless decision."
Recently, Russian investigators confirmed that the plane was downed by a homemade bomb. President Vladimir Putin vowed to hunt down those responsible for the "terrorist act". Moscow had intensified its bombing campaign in support of Syrian President Bashar al-Assad on 30 September, with Syrian forces facing a tough battle from rebel groups and IS militants.