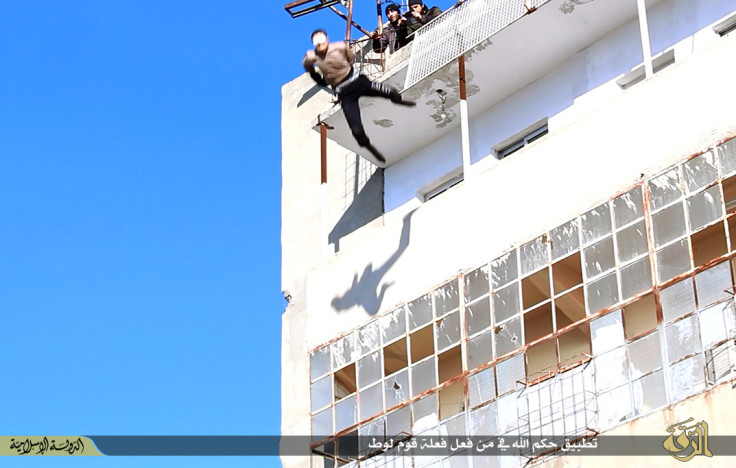 A British jihadist fighting in Syria for Islamic State (Isis) terror group has shared explicit homosexual messages with other terrorist suspects, it has been claimed.
According to The Times, counter-terrorism experts have uncovered "highly charged" texts revealing stronger feelings than what's been termed as "strong heterosexual bonding" among the terrorists.
Police sources said if the men were found out, they would face immediate death by the Muslim extremists as homosexuality is punishable by death under strict Islamic law.
A source said: "In a sense it should come as no surprise that radical Muslims can have suppressed feelings as much as any other section of society."
Experts also fear homosexuality intolerance within the British Muslim community is forcing young gay Muslims to fight for jihad as a way out.
In January, IS terrorists reportedly executed four people for being gay in the Iraqi city of Mosul. The victims were hurled from the roof of a former government building in the city, which is under the control of the Muslim extremists. There were also a number of similar incidents in November and December 2014.
The extremist organisation has sought to establish itself as a caliphate in the captured territories of Syria and Iraq forcing hardline Islamic Sharia principles.