Syria: Isis mob stone 'gay' man to death after IS fighters hurled him off rooftop and he survived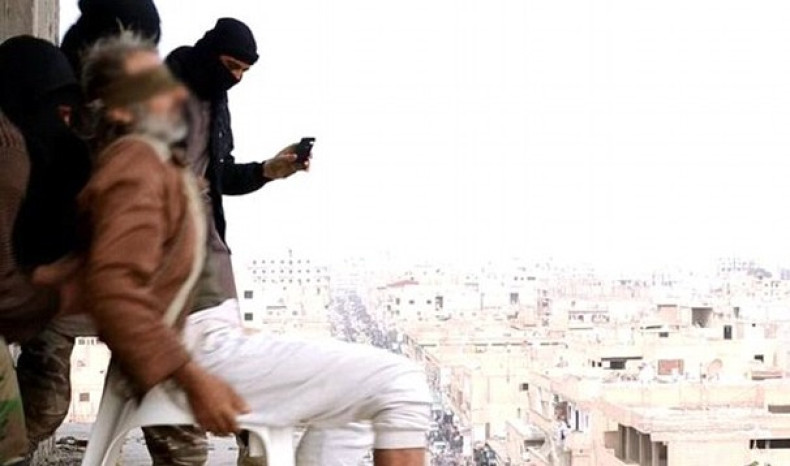 The Islamic State (Isis) group has released horrific images purportedly showing the brutal murder of a homosexual man in Syria.
The man, believed to be in his fifties, was reportedly thrown off a rooftop and, upon surviving the fall, stoned to death in the town of Tal Abyad, near the Turkish border in the Raqqa region.
The killing was first reported by the London-based Syrian Observatory for Human Rights (SOHR) group at the end of January.
"Isis executed a man suspected of being gay in Tal Abyad city," SOHR wrote. "Fighters threw him off the top of a building, and when he did not die, they beat him to death."
Images of the barbaric murder have since emerged online. Militants wearing balaclavas are seen surrounding a blindfolded grey-bearded man sitting on a white plastic chair atop a building.
He is then thrown off before a small crowd of onlookers. People gather around him as he seems to have survived the impact, just to proceed with a deadly mob killing.
Before the execution was carried out, the executioners reportedly read out loud a 'verdict' condemning the man for being a homosexual.
It is not the first time IS has advertised such murders online. Images of sexuality-related executions were circulated online in another savage rooftop killing in January and at the end of last year.