The start of the White House Summit on Countering Violent Extremism today marks an important step in the international fight against extremism propagated by groups such as the self-proclaimed Islamic State (Isis).
By convening not just the usual government and security sector suspects, but also leaders from the private and tech sectors, NGOs and grassroots activists, the White House is signalling the need for a more dynamic, multi-sector approach to stemming the rise of radicalisation and recruitment.
That is most welcome.
Defeating Isis, and violent extremism more broadly, on the ground as well as online, where the battle of ideas is being waged, will be a defining generational struggle. We can win, but only if we deploy the innovative, technological and creative talents of our private sector.
For too long, tackling terrorism has been a minority interest of a small and highly specialist group of professionals, including Intel and police services. In recent years, we have come to understand that communities too have a role. It is high time we recognise the role of the private sector in this space. While we employ it to develop our weaponry, we now require the same scale of contribution to the soft power space.
Isis understands only too well how to utilise those communications technologies and strategies our companies have spearheaded, seamlessly combining hard with soft power, violence with propaganda. Faced with this new form of adversary, traditional diplomatic and military methods are no longer sufficient.
They know their strength is derived from their ongoing ability to radicalise and recruit at scale. Indeed Isis could give masterclasses in social media and peer-to-peer marking, using tailored propaganda, high-production value videos and footage from the field. The whole world has seen the tragic immolation of the young Jordanian pilot. Perhaps less people know about the app Isis created to amplify their Twitter reach.
A communications challenge of historic proportions
'Brand Caliphate' has won ISIS pre-eminence among Jihadist groups and is persuading disaffected youth and increasing numbers of women from all corners of the globe to join its ranks. This represents a communications challenge of historic proportions, in which the Internet has become the new counter-terrorism frontline.
Elements within the private and non-profit sectors have been exploring these challenges for some time and can offer powerful tools and meaningful solutions.
A unique partnership established between Google Ideas, the Gen Next Foundation and the Institute for Strategic Dialogue (ISD), has seeded some of the most innovative responses in this domain.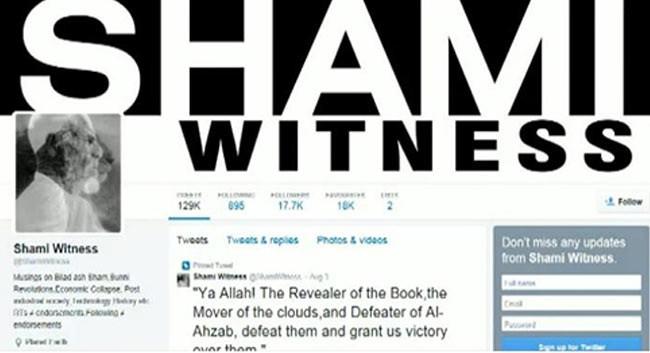 In 2012, Google Ideas gathered formerly radicalised individuals from different backgrounds to address the circumstances that led them to extremism. Unearthing deep insights into the mindsets and motivations of recruits, this private sector initiative launched the Against Violent Extremism (AVE) network.
Founded and grown by our organisations, AVE unites former violent extremists and their knowledge with private sector leaders and their skills through a powerful digital network. AVE is today the largest global network of former extremists and survivors, a constituency uniquely placed to reach at-risk and radicalised youth. Its members are at the heart of pioneering on and offline counter-messaging around the world.
With the right marketing, production and campaigns support, a counter-narrative cartoon created by a former extremist went swiftly from reaching 50 people online to 100,000 of those seeking to go to Syria for Jihad.
This can work - but more needs to be done
With the help of the creative industries, ISD has produced a series of films telling the stories of formers and survivors. These are part of a cutting-edge education resource - Extreme Dialogue - being launched across Canada this week and rolled out across Europe this year.
And with the help of tech experts, we are developing an app to automate interventions between former extremists and radicalised individuals on social media platforms.
We have the data to show this can work. But so much more needs to be done if we hope to compete seriously with those promoting violence and terror.
Governments are ill-suited to lead the battle of ideas, lacking the credibility and creativity needed, while credible messengers lack the skills and resources to reach target audiences at scale.
As groups like Isis grow stronger, it is imperative that the US and its allies utilize every talent, innovation and technology available. We call on business to join us in building a soft power machinery. Loan us your time, your tech, creative, communications, marketing, big data and campaigns skills so that we can tip the balance.
The White House Summit underscores the urgency of this task. We can defeat the extremists, but only with all hands on deck.
Michael Davidson is CEO of Gen Next, and Sasha Havlicek works for the Institute for Strategic Dialogue, a thinktank working with leaders in government, business, civil society and academia to develop cross-border responses to geo-strategic, social and security challenges. For more information, go to http://www.strategicdialogue.org.