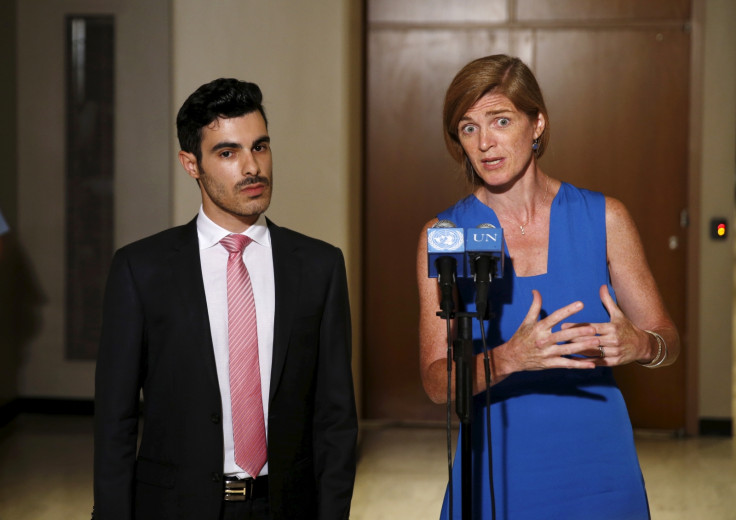 The United Nations Security Council has held a meeting focusing on gay rights where heart-rending testimonies from the victims, who were persecuted and fled Syria, were heard. This is the first-ever such meeting held by the UN over lesbian, gay, bisexual and transgender (LGBT) rights.
Speaking at the panel's briefing on Monday, 24 August, in New York, Subhi Nahas, an openly gay refugee who fled Syria because of the conflict, said the homophobic brutalities against the sexual minorities continued in his homeland.
"My friends are feeling alone and terrified living in places where people who don't fit into what others deem as 'normal,' are being persecuted and killed simply for who they are and what they believe," said Sahas, who is currently living in the US.
"In the Islamic State, gays are being tracked and killed all the time. I'm receiving messages daily from my friends, who are terrified and feeling alone because of ISIL's [another acronym for Islamic State] constant attacks, murders and infiltration, and shutting off of the one escape route to safety in Turkey."
Though this is not the first time the international body is listening to the persecution of gays and lesbians, this is the first meeting entirely dedicated to LGBT rights issues.
Adnan, an Iraqi who is using a pseudonym to avoid reprisal attacks, said the Islamic State (Isis) are "professional when it comes to tracking gay people. They hunt them down one by one. When they capture people, they go through the person's phone and contacts and Facebook friends".
Speaking from an undisclosed location via telephone, Adnan told the UN envoys: "They [IS jihadists] are trying to track down every gay man. And it's like dominoes. If one goes, the others will be taken down too."
Hosted by US and Chile
The UN meeting was hosted by the US and Chile to which all 193 member states were invited. Chad and Angola, both members of the 15-member Security Council, did not take part.
The IS group has claimed to have killed at least 30 people due to their sexual orientation and some of them were gruesome executions. Following the discussions at the council, US ambassador to the UN Samantha Power told reporters: "It's about time, 70 years after the creation of the UN, that the fate of LGBT persons who fear for their lives around the world is taking centre stage. This represents a small but historic step."