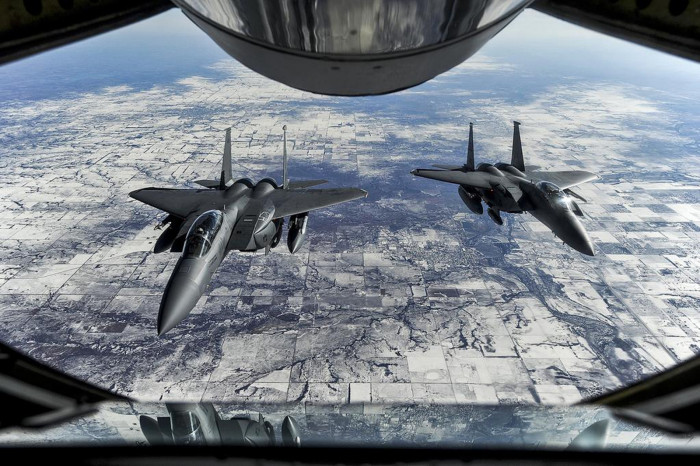 The United States has confirmed it has started carrying out air strikes on Isis targets in the Iraqi city of Tikrit after requests for assistance from the Iraqi government.
Photographs in circulation on social media claim to show explosions as a result of US air force (USAF) strikes in the city, but their authenticity has not been confirmed.
However, a US defence official speaking on condition of anonymity, confirmed air strikes were being carried out against around a dozen Isis targets. An AP reporter inside Tikrit said they heard warplanes overhead this evening (25 March) as well as multiple explosions.
The senior U.S. commander of the U.S.-led coalition, Lieutenant General James Terry said: "These strikes are intended to destroy ISIL strongholds with precision, thereby saving innocent Iraqi lives while minimizing collateral damage to infrastructure."
A combination of Iraqi forces, Shia militia backed by Iran's Revolutionary Guard and local Sunni tribes opposed to Islamic State have been attempting to dislodge Isis from the city for weeks in preparation for a larger offensive on Mosul.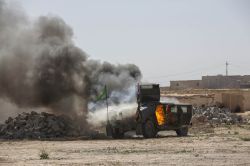 After initial success the attacking forces became bogged down, hampered by booby-traps, suicide bombs and a hardcore of Isis militants protected by heavy defences. There are believed to be hundreds if not thousands of hardened Isis fighters still in the city centre.
Prior to the US air strikes the Iraqis pounded Isis positions in Tikrit supported by intelligence, surveillance and reconnaissance flights carried out by USAF.
Provincial council member Hadi al-Khazraji told Reuters: "Military operations in Tikrit started at around 21:00 local time [18:00 UK time] by pounding Islamic State positions with artillery, mortars and Katyusha rockets."
The US strikes in Tikrit come at the same time the US and Iran meet in Switzerland in the latest round of talks over Iran's nuclear deal.