Isis Makes Kurdish Boys Watch Snuff Videos During Kobani Torture Sessions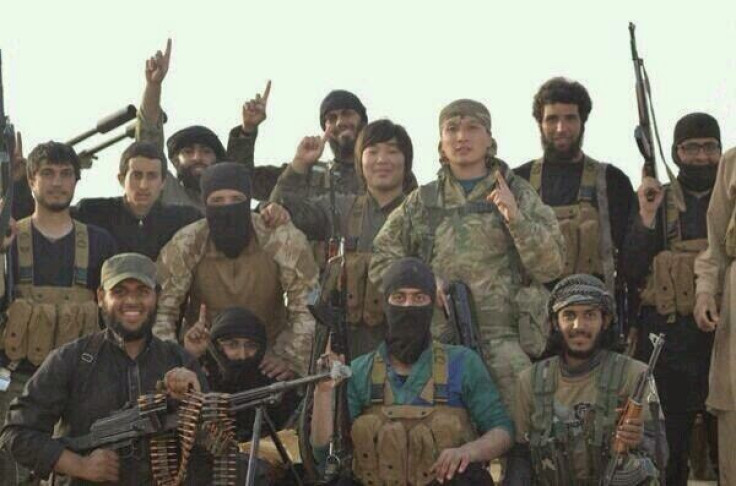 Children as young as 14 were forced to watch gruesome snuff videos of killings by Islamic State (Isis) fighters while being held captive by the terror group, according to a rights group.
The Islamic fundamentalists played videos of beheadings and crucifixions to the children and also flogged them with cables in Syria.
Human Rights Watch (HRW) claimed the abuse happened to 153 boys who spent as long as six months in captivity.
Many of them were kidnapped by IS in Kobani after returning home from school exams in Aleppo in May.
During the lengthy ordeal, IS enforced strict Muslim practices by forcing the children to pray five times a day and listen to gruelling religious lectures – during which were played the snuff videos.
IS fanatics would beat any child who struggled with the stomach-churning material, claimed one young former prisoner.
"Those who didn't conform to the program were beaten," he told HRW. "They beat us with a green hose or a thick cable with wire running through it. They also beat the soles of our feet.
"They sometimes found excuses to beat us for no reason [...] They made us learn verses of the Koran and beat those who didn't manage to learn them."
In one shocking incident, a boy was strung up from the ceiling by his hands for calling out "oh mother." His muslim extremist captors told him he should call upon God, not his mother.
The ordeal only ended for the children when IS suddenly released them without reason or explanation. The terror group has been forced to retreat from Kobani by Kurdish forces, including some from Turkey.
According to HRW, 50 boys were released or escaped between June and September, including around 15 in prisoner swaps. A further 75 were released subsequently by IS.
But IS issued blood-curdling threats to kill the youngsters' relatives who fought against them, claimed survivors.
© Copyright IBTimes 2023. All rights reserved.