The President of Uzbekistan Islam Karimov is receiving treatment for a brain haemorrhage it has emerged after the 25-year leader was rushed to hospital in mysterious circumstances yesterday (29 August).
Karimov's daughter, who is also a diplomatic official in the former Soviet republic, broke the news of her father's illness on Instagram.
"His condition is considered stable" and "it is too early to make any predictions about his future health," Lola Karimova-Tillyaeva wrote on the social media site.
The central Asian nation's state media agencies made the unusual announcement that Karimov was receiving treatment. It was the first time they had divulged this kind of information about the the leader's health in Uzbekistan, where news about the president is highly controlled.
Despite making the announcement, official outlets remained tight-lipped over reasons for the leader's sudden and alleged urgent hospitalisation.
The Uzbek cabinet of ministers has said Karimov, 78, was taken to a medical facility in the country's capital Tashkent for "necessary medical treatment".
Karimov, who ascended to power in post-Soviet Uzbekistan in 1991, is known to have had long-standing health issues, including previous reports of a heart condition and respiratory ailments, according to Radio Free Europe.
There had been unconfirmed reports, which began surfacing on Saturday, 27 August, regarding his health. Apparently, Karmiov had been sick for a number of days.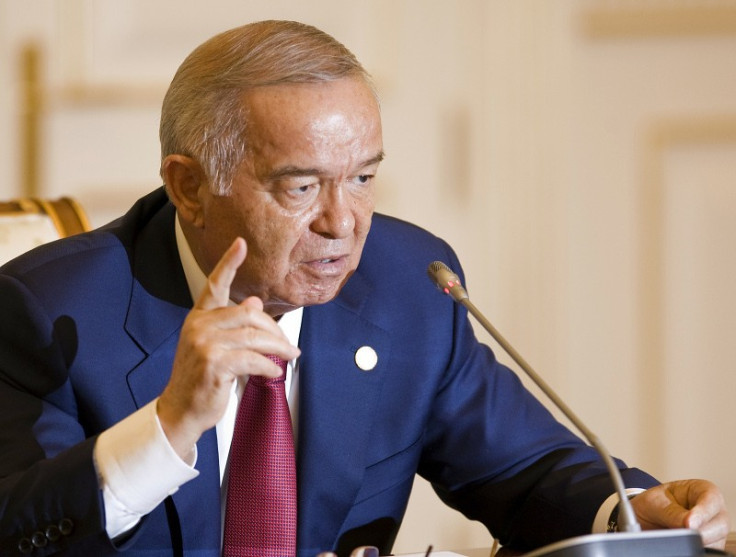 He had been due to make a public appearance in Taknesh on 1 September, the 25th anniversary of Uzbekistan's independence from the former Soviet bloc.
The BBC quoted human rights campaigner Surat Ikramov as saying the deterioration in the president's health had provoked a great deal of fear. He said most people are too afraid to talk about Karimov's hospitalisation, such is the level of repression in the country.
"Any vocalisation that Mr Karimov's power is not absolute is seen as a threat to the entire system," Human Rights Watch spokesman Steve Swerdlow explained.
Moscow has expressed its concern over Karimov's state of health. "The Kremlin wishes a quick recovery to the president of Uzbekistan," spokesman Dmitry Peskov said.
"We would like to receive only positive news about the president's health." A key Russian ally, Uzbekistan, is central Asia's most populous nation.