Islamic State Chopping Committee: Has Isis video unmasked notorious 'Bulldozer' executioner?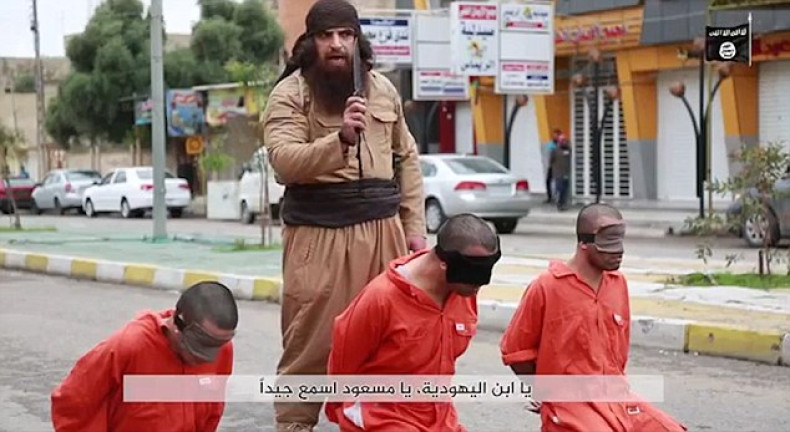 A new video from terror group Islamic State (Isis) shows a large-framed militant executing three men in Iraq, leading to speculation that the man is the previously unmasked 'Bulldozer' executioner. The video shows the IS fighter brutally beheading three Kurdish Peshmerga soldiers in the street.
The 'Bulldozer' executioner was said to be part of the group's 'Chopping Committee' and is known for beheading men in the street and chopping off the limbs of children. A 14-year-old Syrian boy revealed to a Channel 4 documentary how the hulking man had cut off his hand and foot when he refused to join the group: "They put my hand on a wooden block and cut if off with a butcher's knife. Then they cut off my foot."
In the latest video, the militant yells loudly before slitting the throats of the soldiers, beheading them and gruesomely placing the severed heads on the backs of the bodies. This takes place as cars pass in the street.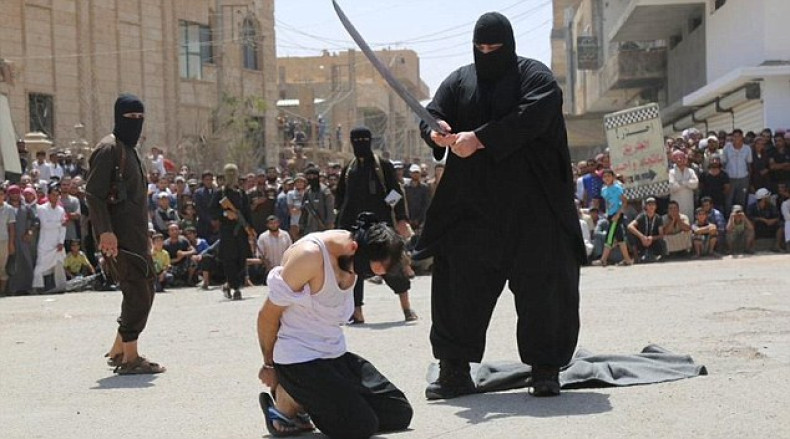 According to British newspaper The Sun, Iraqi news reports suggest that the man is an Iranian national. The only other known image of 'The Bulldozer' was an early picture from IS websites showing him carrying a 5ft-long Browning machine gun – a weapon usually mounted on turrets, tanks or fixed structures.
The video comes as US, Iraqi and Kurdish forces launch an offensive to liberate the city of Mosul. The city's civilians have been seen fleeing the city in anticipation of heavy fighting. Mosul has been under IS control since it was taken in June 2014.