One-O-One: Poseidon of London's seafood restaurants
The purple Bentley that speedily drives off from the traffic lights is an obvious and sudden reminder that you are in Knightsbridge – not to mention, it was edged in gold. If you're looking for a bike rack, there are a few precariously placed on an island in the middle of an intersection.
One-O-One fits snugly behind the Park Tower hotel, with an entrance just off Knightsbridge. Inside a nice man takes your coat and you sit in a comfy chair while listening to the eclectic selection of music. It's here that the only real issue first raises its head... it feels like a hotel restaurant.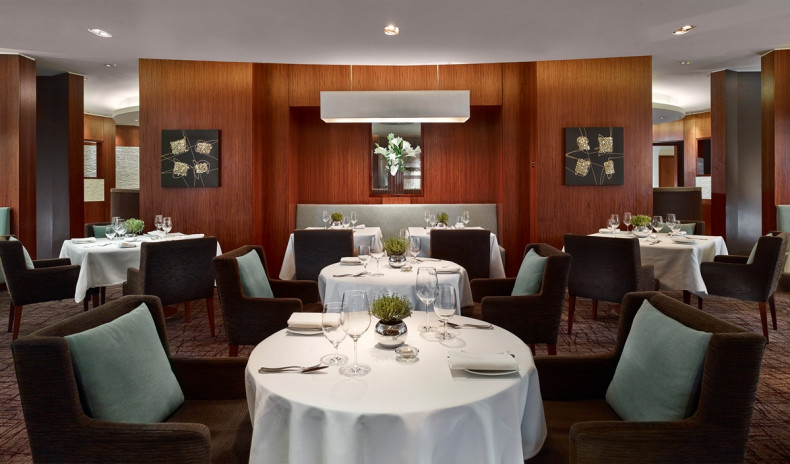 But that's really just the decor, there's a reason that One-O-One flaunts it's numerous accolades on the website – 3rd Best Restaurant in London; 13th best in UK, according to the Sunday Times – the food is really, really good.
Executive chef Pascal Proyart's bio says he was raised in a small fishing village on the Brittany coast and is the third generation in a family of restaurateurs – an obvious, natural start for a seafood chef. Importantly, Proyart also talks out about sustainability – in an interview in 2013 he gushed in pride at the restaurants high sustainability rating, saying "if we don't look after the sea now, in 15 or 20 years there won't be much left."
Address - 101 Knightsbridge, London, SW1X 7RN
Times - Tuesday - Friday lunch is 12:00pm - 2:30pm; Saturday lunch is 12:30pm - 2:30pm; Tuesday - Saturday dinner is 6:30pm - 10:00pm
Telephone - +442072907101
Website - oneoonerestaurant.com
Menus - here
Prices - Starter and mains for two, plus one bottle of wine ≈ £120
A desolate ocean sounds even sadder when you realise Proyart wouldn't be able to make the dishes he does so well. The yellowfin tuna tartare, soft shell crab tempura, sushi rice, tobiko and wasabi sorbet left my dining companion impressed – she began the evening saying, in general, she doesn't really like fish – her tune soon changed after the mains. The wasabi sorbet was an interesting taste sensation. Though de rigueur, the jersey rock oysters with shallot and red-wine vinegar were also delicious; a mark, however simple, that shows that a restaurant knows what they're doing.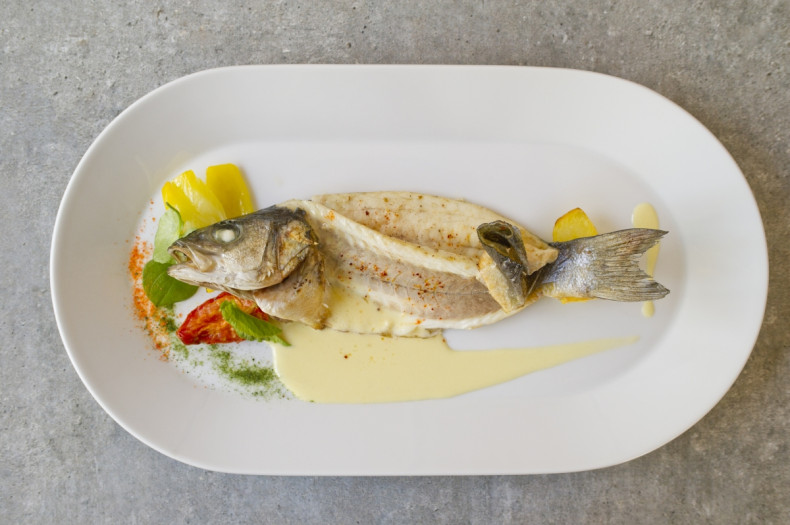 For the mains, the non-fish-fan ordered more tuna, this time choosing the yellowfin tuna steak, foie-gras rossini, salsifi and mustard leaves. Again she was impressed, the fish was tender and everything came together for a wonderful combination of flavours. Across from her, the cod, prawns, coco de paimpol, cassoulet, truffle and parsley Béarnaise – inspiring huge amounts of concentration from me not to wolf it down - featured meaty prawns and swimming coco beans adding a gorgeous, robust flavour to the cod and cassoulet.

The food sucks you in but now and then you look around and remember that One-O-One definitely feels like a hotel restaurant, rather than a restaurant on its own. The decor is a bland, classic elegance, as inoffensive as possible – there's nothing really wrong with this but it stands out as an issue, unintentionally. But with a lovely wine list (the Riesling was just sweet enough to last throughout the entire meal) and food that makes you want a bigger fork, it's only right that they would keep decor to a minimum.
Decor aside, the food is spectacular. For the seafood fans among us, One-O-One is the Poseidon of London's scene, the Knightsbridge of seafood. Adding to that is its focus on sustainability which shows an intelligent and compassionate eye to sourcing that should be at the forefront of every restaurant you visit. It's not cheap but you're paying for masterful, incredible food.
NOTE: James Tennent's meal was courtesy of Samphire Communications