An Italian Jesuit priest who was allegedly kidnapped in Syria by Islamic State (Isis) militants more than two years ago has been seen alive by an IS defector, according to a monitoring group.
The Syrian Observatory for Human Rights (SOHR), a UK-based opposition group with a network on the ground in the country, quoted a former leading figure in the jihadist group as saying that he spotted Father Paolo Dall'Oglio in a prison supervised by the so-called 'Uzbek battalion' west of IS's de facto capital of Raqaa.
"I saw Father Paolo in the Uzbek battalion prison in al-Tabaqqa before defecting from IS in early September for religious and ideological reasons," the defector said, according to the group. The unnamed figure was allegedly one of the second-tier leaders in IS and one of the most senior jihadis to leave the extremist organisation.
Father Dall'Oglio, 60, disappeared in the northern city of Raqqa on 29 July 2013 after he reportedly walked into the IS headquarters in the city to negotiate the release of some hostages and broker a truce with Kurdish militias.
No group has ever claimed responsibility for the kidnapping or is known to have demanded ransom money from the family or authorities.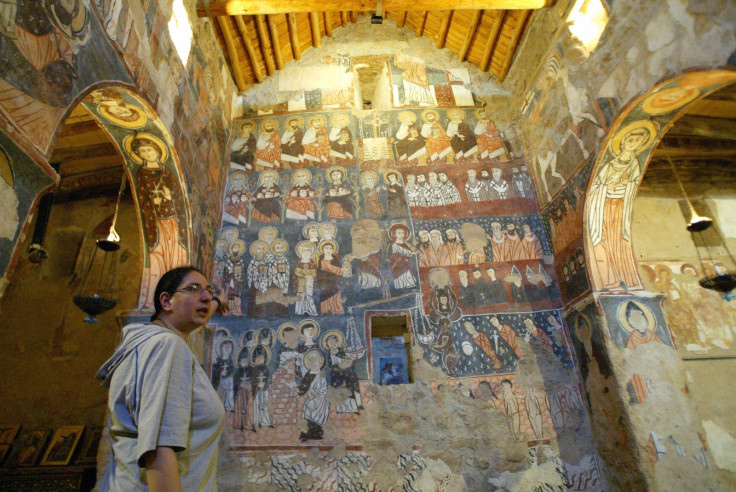 Reports and rumours suggesting the 58-year-old Rome native was executed or is under detention have followed one another in the past 12 months, providing no conclusive evidence.
Dall'Oglio had been a Jesuit missionary to Syria since the early 1980s and was well respected among secular rebels. Under his command, Mar Musa monastery became a beacon of hope in a divided region and a gathering ground for interfaith dialogue.
A vocal critic of the regime of Bashar al-Assad, Dall'Oglio was expelled from the country by government authorities in June 2012 but later re-entered and had also urged Pope Francis to support the rebels' cause.
His family launched a desperate appeal to free him in a video in July 2014.
"It's now one year that we have no news of our son and brother Paolo, a clergyman, an Italian Jesuit who vanished in Syria," the family said. "It's a way too long time even for a place of war and infinite suffering as is Syria.
"We ask those responsible for the disappearance of a good man, a man of faith and peace, to have the dignity of letting us know what has happened to him. We'd like to embrace him again but we're also ready to grieve him."