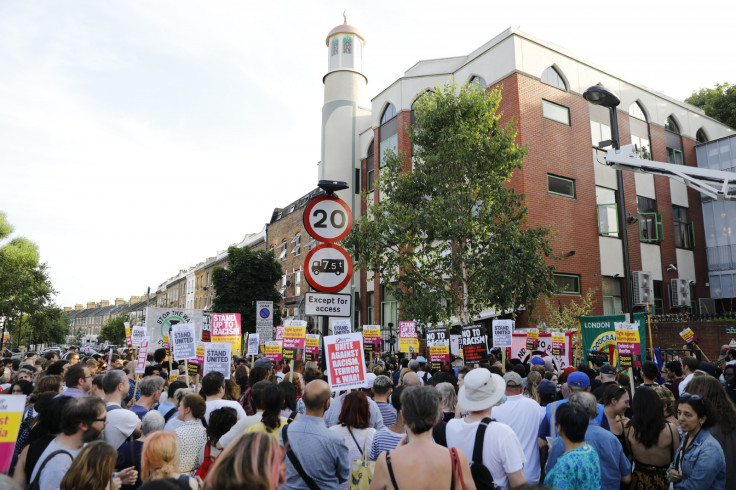 Finsbury Park Mosque said it has contacted police after receiving a string of hate mail and threatening messages since it was targeted in a terrorist attack.
One person was killed and 10 others injured in the van attack outside the mosque in north London in the early hours of 19 June. The victims, who were all Muslims, were struck by the van as they were exiting the mosque following Ramadan night prayers.
Ever since, the mosque has said it has been bombarded with a stream of hate mail, including one letter which threatened that further attacks would take place in the upcoming months.
The letter, seen by Vice News, read: "The attack using the van was only the beginning. The fun will continue this August. There will be rivers of blood flowing down the streets — I will make sure of this. None of you vermin will survive. I mean who would survive being gassed, or beheaded, or blown up."
Another message demanded that the mosque pay more than £18,000 to repair the van used in the attack.
Mohammed Kozbar, chairman of the Finsbury Park mosque, said he wants "action to protect our community" after receiving the threats.
He added: "When you receive something like that it is not a threat to an individual, it's a threat for the whole community."
"We haven't seen this issue of Islamophobia and Muslim hate crimes taken seriously by the government in the last few years... we hope that after this attack things will change."
Darren Osborne, 47, appeared at the Old Bailey on 27 June charged with terrorism-related murder and attempted murder in connection with the attack at Finsbury Park. He was remanded in custody ahead of his next appearance in court on 20 July.