The Isle of Man is aiming to be the first place in the world to launch a 5G network - the label given to an as yet undefined fifth generation of mobile network technology - with hopes for testing to begin as early as 2016.
The British Crown dependency believes that a new technology university on the island, together with favourable regulation and its existing telecoms infrastructure could make it the "Perfect Storm" to win the 5G race.
The International Centre for Technology is set to be opened in mid-2015 by the Manx Educational Foundation (MEF) in collaboration with HP and Huawei and it is hoped that its 40 acre campus will be used to test 5G technology.
"The Isle of Man as a whole was used as a test bed for 3G by 02 and hence became the second nation in the world to go live with this technology," Kurt Roosen, co-founder of the MEF, told IBTimes UK.
"With the 40 acre site, a body of innovative students looking at the potential of mobile, fairly open spectrum that the local regulator would actively encourage to be used for testing, and the involvement of Huawei, we do hope that we can create something of the Perfect Storm."
Tactile Internet
Specific standards for 5G are yet to be set and there is some debate as to what 5G will actually entail. One certainty is that it will be much faster than what is currently available, with rotating Huawei CEO Ken Hu claiming that 5G will be around 100 times faster than current 4G LTE technologies.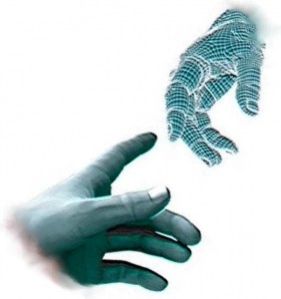 Beyond speed there is the possibility of other significant technological steps forward. A recent report by Technology Watch outlined how one potential standard is the Tactile Internet - an innovation that could transmit augmented and virtual reality data across mobile networks in real-time.
"In principle, all of our human senses can interact with machines, and technology's potential in this respect is growing," the report states.
"The Tactile Internet will enable haptic interaction with visual feedback, with technical systems supporting not just audiovisual interaction, but also that involving robotic systems to be controlled with an imperceptible time-lag."
Some experts in the field claim that the Tactile Internet has the potential to revolutionize numerous sectors, including education, manufacturing, telecommunications, health care, and disaster recovery.
Technological Test Bed
With no specific standards yet set, the date of when 5G will actually arrive for customers is also up for debate. This hasn't stopped promises from politicians being made, with London Mayor Boris Johnson proclaiming earlier this year that 5G would be introduced to the capital by 2020.
Wanting to trump London and the rest of the world is Peter Greenhill from the Isle of Man's Department of Economic Development. Greenhill believes that the island's reputation as a technological test bed stands it in good stead to push ahead in firstly testing, and then rolling out the new network.
"We've built up a base of expertise on the island over the last years, particularly through our e-gaming industry, and we're now in a position to exploit any new technology areas that develop," Greenhill told IBTimes UK.
"The Isle of Man is an incredibly good test bed for these things, developers are able to come here and try their technologies and see what works and what doesn't before a full roll-out.
"The Isle of Man is a microcosm of the UK and it allows new propositions to test themselves and new technologies to be tested - for better or worse - and fix problems if and when they arise."