Two F-18 Swiss fighter jets have escorted an El Al flight bound for Tel Aviv after the pilot received an anonymous threat that a bomb was in the plane's kitchenette.
Flight LY002 departed New York JFK at 6.50pm (EST) before the alarm was raised about 7.30am (BST) over Switzerland.
There are reports the two fighter jets broke the sound barrier and caused a sonic boom over Switzerland as they flew to assist the plane, according to Schaffhausen police.
Israeli media reported that the assistance was a response to an anonymous tip about a bomb on board flight LY002, which had already had been accompanied in France's airspace.
The Israeli foreign ministry said US aviation authorities received the information, which referred to a bomb having been placed inside an airplane kitchenette.
The aircraft - a Boeing 747-400 - landed at Ben Gurion airport in the coastal city at 12.45pm local time after flying almost 5,700 miles. No bomb was found.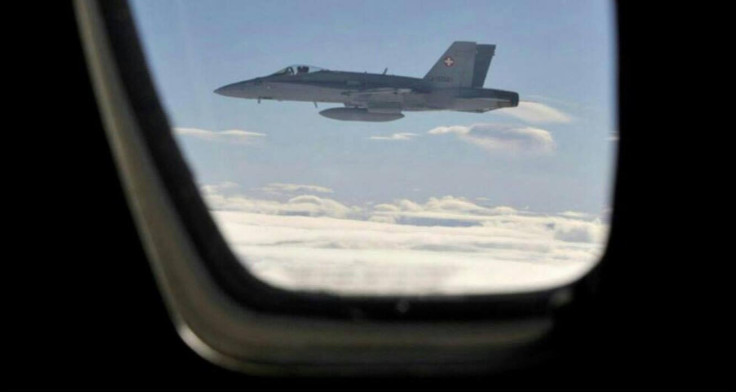 The 747-400 has four jet engines, was delivered to El Al, Israel's national airline, in 1999 and is based at Ben Gurion airport in Tel Aviv.
The Swiss Air Force has a total of 31 F-18 Hornets operated by a full-time professional military. According to the US military, F-18 models cost approximately $57m each (£43m, €51m), reach an altitude of more than 50,000 feet and mach 1.8 (2,200 kilometers an hour).