Israel: Amnesty Official Compares Israeli Forces to Isis in Tweet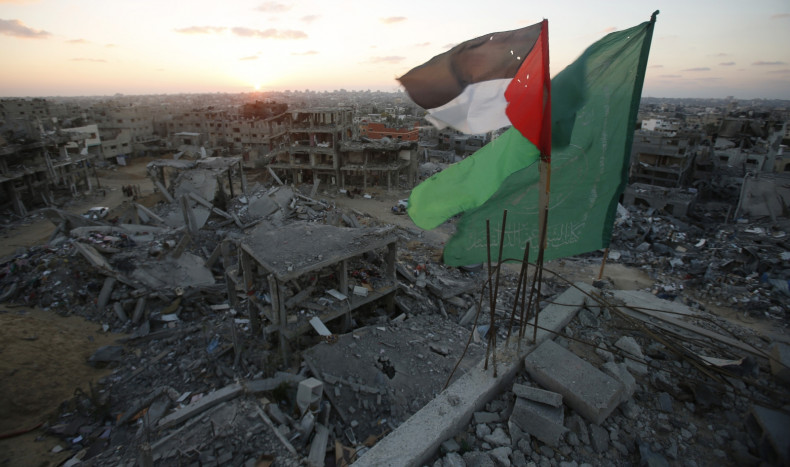 An Amnesty International official has been accused of comparing Israel to terror group Islamic State (Isis).
Kristyan Benedict, Amnesty's International UK campaigns manager, wrote a Tweet about the London Israeli embassy's response to the NGO's new report on the Israel Defence Forces' (IDF) conduct in Gaza last summer.
At the end of the post, Benedict used the hashtag #JSIL, an acronym for Jewish State of Israel in the Levant.
JSIL was created by activists to compare IDF's attacks on Gaza to the insurgence of IS in Iraq and Syria. IS stands for Islamic State of Iraq (Isil) or the Levant or Islamic State of Iraq and al-Sham.
The Israeli embassy in London published a statement on its website saying: "Amnesty's campaigns manager has unfortunately compromised the integrity of his organisation, by choosing to use the #JSIL hashtag, used by the most extreme activists to compare Israel with the Isis terror group."
An Amnesty International spokesperson told IBTimes UK: "This tweet was made in a personal capacity by a member of staff.
"Amnesty International has not used the hashtag #JSIL and is not using this in relation to our latest report on Israel/Gaza, which provides details of attacks by Israeli forces during Operation Protective Edge which killed scores of Palestinian civilians by targeting houses full of families."
According to the Amnesty's report, IDF committed war crimes in Gaza during its Operation Protective Edge, launched last July in retaliation to the firing of rockets by Gaza into Israel.
Protective Edge started as an aerial operation and later developed into a ground invasion aimed at destroying Palestinian Islamist organisation Hamas' underground tunnels. The brutal conflict that ensued saw the deaths of more than 2,200 Palestinians, mainly civilians, and 71 Israelis, of whom 66 were IDF soldiers.
The report was not welcomed by the embassy, which deemed the NGO as "a tool used by terror groups such as Hamas."