Israel's housing ministry has announced plans to build more than 1,400 settler units in the occupied Palestinian territories of the West Bank and in East Jerusalem.
Tenders were released for the construction of 801 housing units in the West Bank's settlements of Efrat, Alfei Menashe, Karnei Shomron, Ariel, Adam, Beitar Illit, Emmanuel and Elkana. A further 600 settlements are due to be built in Ramat Shlomo neighbourhood in East Jerusalem, over the Green line.
The announcement had been expected but was delayed after US secretary of state John Kerry concluded his visit to the region to broker Israeli-Palestinian peace talks that were rekindled in July after a three-year break.
Prime Minister Benjamin Netanyahu had announced a new wave of settlement construction after the release of 26 Palestinian prisoners last month, freed as part of a Washington-brokered deal.
Anti-settlement watchdog Peace Now said that since peace talks resumed, Israel had announced plans for 5,349 new homes in the occupied West Bank.
"These latest tenders could cause negotiations to break down and destroy Kerry's efforts," the general secretary of Peace Now, Yariv Oppenheimer, said in a statement.
Finance minister Yair Lapid said he will oppose the new settlements.
Israeli settlements are illegal under international law according to the Fourth Geneva Convention to the territories occupied in the 1967 Six-Day War.
The latest development comes after John Kerry appeared to find an unlikely ally in the peace talks in the form of hawkish Israeli foreign minister Avigdor Lieberman. In an interview with the Telegraph, Lieberman – who once said that Gaza should be treated like Chechnya – urged the government to support the US-brokered deal and praised Kerry for his bridge-building efforts.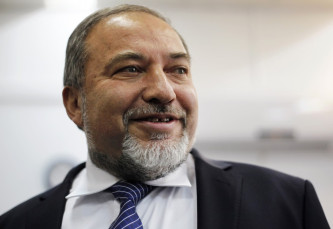 "It's the best proposal we can get and we really appreciate the efforts of secretary of state John Kerry," he told the conservative paper. "He has really put a lot of energy into the issue."
However, Palestinians have warned in the past that any further expansion of Israeli settlements will derail peace talks.
On Thursday, a joint Israeli-Palestinian peace-building conference in a West Bank hotel was broken up by Palestinians who threw rocks and broke windows, forcing three dozen Israeli activists to be rushed to safety.