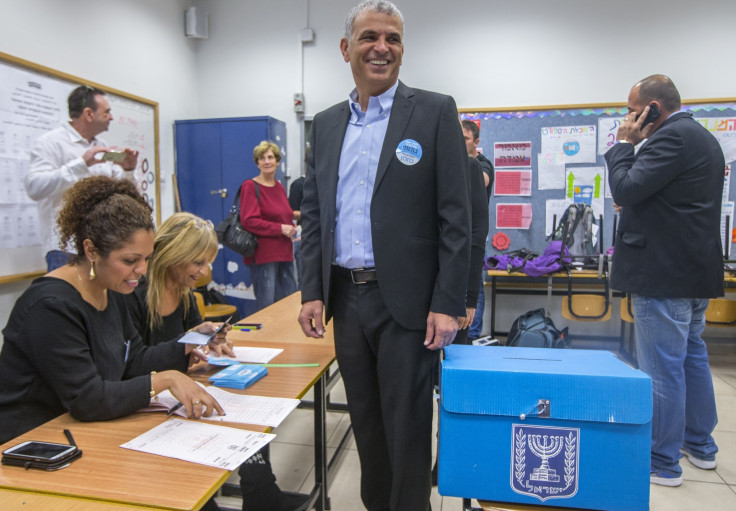 Moshe Kahlon is the most important man in Israeli politics right now, and he has gone dark. The 54-year-old Harvard graduate and founder of the centre-right Kulanu party has not spoken since a speech at his campaign headquarters on 17 March, where he said he would not gloat about the 10 seats his party won nor his new role as kingmaker in the Israeli Knesset.
Kulanu are only the fourth most influential party in Israel, after Benjamin Netanyahu's winning Likud party, Isaac Herzog's Zionist Union and Ayman Odeh's Arab Joint List but in a quirk of Israeli coalition politics, Kahlon's 10 seats make him the kingmaker.
Netanyahu has ruled out a coalition with Herzog and the prospect of Ayman Odeh joining Bibi is absurd, so in order to get its majority anywhere near the 61 seats it needs to form a government, Likud needs Kahlon. And Kahlon knows it – Bibi already promised to give him the finance ministry before the elections, and is no doubt making a similar offer now.
There are points in Bibi's favour. Kulanu is a centre right party and Kahlon a former Likud minister, and the party's support is largely the same conservatives as would tend to vote Likud. Kahlon may have left Likud under a cloud, but his emphasis on socio-economic issues suggest that he would happily accept a position as finance minister in a Netanyahu cabinet.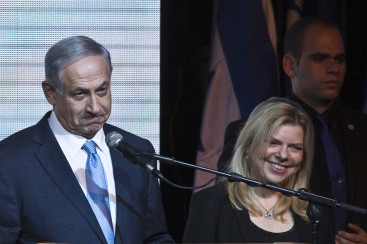 He was fined NIS20,000 (£3,379, $4,971) on election day after a recording surfaced of him expressing support for Likud by Central Elections Committee Judge Salim Joubran, the same judge that provoked Netanyahu's ire when he banned his election night press conference for contravening bans on campaigning while the polls are open.
But 10 plus 30 is still 21 shy of the magic number (61) needed for a majority, and Israeli President Reuven Rivlin said he wanted to see a grand coalition that included Herzog and Netanyahu rather than a right wing front cobbled together by Netanyahu and extremists of varying degrees on the far right and in the settlement movement.
Past issues between Kahlon and Netanyahu
And Kahlon and Netanyahu have a history. He left Likud while communications minister in 2012 after a little under decade in politics, sat out the 2013 elections and then announced the formation of his own party in November 2014. He targeted house prices and corruption, which he accused the current political establishment of "doing nothing" to address.
Speaking at a polling station in Girvat Olga on 17 March, he told reporters: "This is the first time I am not voting for the Likud, but I do it wholeheartedly. We founded the Kulanu Party to change the face of the nation. We are the only ones with the courage to battle the tycoons and pressure groups for the citizens," reported the Jerusalem Post.
In recent months, Netanyahu has begun attacking his rival, once referring to Kahlon as "the kid from Girvat Olga", Ha'aretz reported.
So it is not a stretch then to assume that if and when Kahlon does pick up the phone, he will not want to be a silent partner in a Netanyahu government. He will also be aware of fate of other centrists that have rallied to Bibi's side only to find themselves out in the cold – Tzipi Livni and former defence minister Yair Lapid among them.
The Jerusalem Post also reported Kahlon may want more than the finance hot seat and could demand his party be given the Construction Ministry which, in his speeches, he said that he wanted to break up. And, thought he denied it previously, Kahlon may want to enjoy his bragging rights for a little while longer.
"We want practical solutions. Friends, in places where others gave up, we promised to fight and to win," he told supporters when the results came in. "Now is the time to do what is best for all of us. This evening is about recognising the good. An evening of modesty and good conduct. I am not arrogant, and I certainly won't gloat."