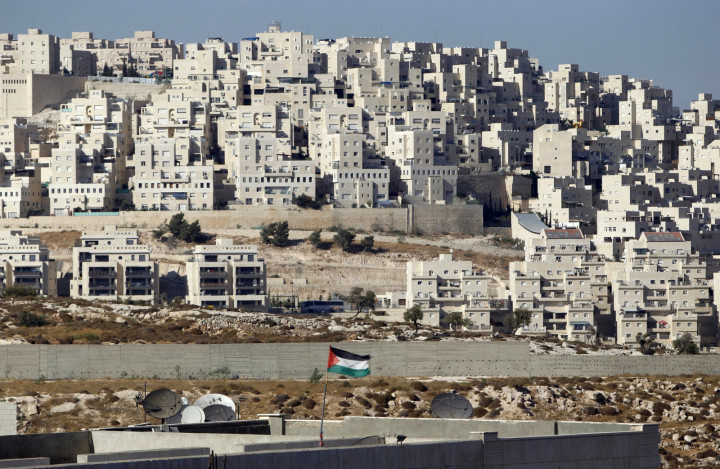 Human rights watchdog Amnesty International is a tool "used by terror groups such as Hamas", Israel has said.
The comment was made by the Israeli embassy in London shortly after Amnesty released a report which stated that Israeli troops committed war crimes in Gaza.
The NGO described eight cases in which Palestinian houses were attacked and destroyed without warning, resulting in the death of 104 people, of whom 62 were children.
However, according to the Israeli embassy, the NGO is just a propaganda tool for Palestinian Islamic organisation Hamas and the report "ignores the nature of the enemy in Gaza," a spokesperson for the embassy has said.
"The extreme bias of the report is best displayed in its recommendations: Hamas is not mentioned, while the report dismisses Israel's security challenges."
"[The report] ignores documented war crimes perpetrated by Hamas, including the use of human shields, as well as ammunition storage and firing at Israeli civilians from within schools, hospitals, mosques".
"Amnesty should understand that producing a narrow, decontextualised report restricts its capability to advance positive change."
Following the report, Israel said it is investigating on IDF's conduct during Protective Edge.
Last February, the Israeli embassy published a statement which accused Amnesty of promoting Palestinian propaganda.
"The Amnesty International report to be published tomorrow (Thursday) reads like a public relations stunt rather than a serious report by a human rights organisation. The report brings together carefully selected, unverifiable and often contradictory accounts from clearly politically-motivated individuals," the statement said.
"Amnesty's obsessive focus on Israel beyond any relation to the large scale atrocities taking place in the region suggests a troubling political agenda."
Families under the Rubble
The attacks detailed in Amnesty's report, "Families under the Rubble: Israeli attacks on inhabited homes", were carried out during Israel Defence Forces (IDF's) Operation Protective Edge, launched last July in retaliation to the firing of rockets by Gaza into Israel.
Protective Edge, before just an aerial operation which later developed into ground invasion aimed at destroying Hamas' underground tunnels, caused the death of more than 2,200 Palestinians, mainly civilians, and 71 Israelis, of whom 66 were IDF soldiers.
"Israeli forces have brazenly flouted the laws of war by carrying out a series of attacks on civilian homes, displaying callous indifference to the carnage caused," said Philip Luther, director of the Middle East and North Africa Programme at Amnesty International.
"The report exposes a pattern of attacks on civilian homes by Israeli forces which have shown a shocking disregard for the lives of Palestinian civilians, who were given no warning and had no chance to flee.
"Even if a fighter had been present in one of these residential homes, it would not absolve Israel of its obligation to take every feasible precaution to protect the lives of civilians caught up in the fighting. The repeated, disproportionate attacks on homes indicate that Israel's current military tactics are deeply flawed and fundamentally at odds with the principles of international humanitarian law," Luther continued.
Amnesty's report comes as tensions between Jews and Palestinians are rising. Israel barred Muslims from praying into the al-Aqsa Mosque, which lies in a the site known as al-Haram al-Sharif to Muslims and as Temple Mount plaza to Jews, a site holy to both.
The decision to close the mosque followed the attempted murder of Israeli activist Yehudah Glick, a supporter of greater Israeli control over the al-Aqsa compound.