Israel: Al-Aqsa Mosque 'Will be Replaced by Jewish Temple' Claims Housing Minister Uri Ariel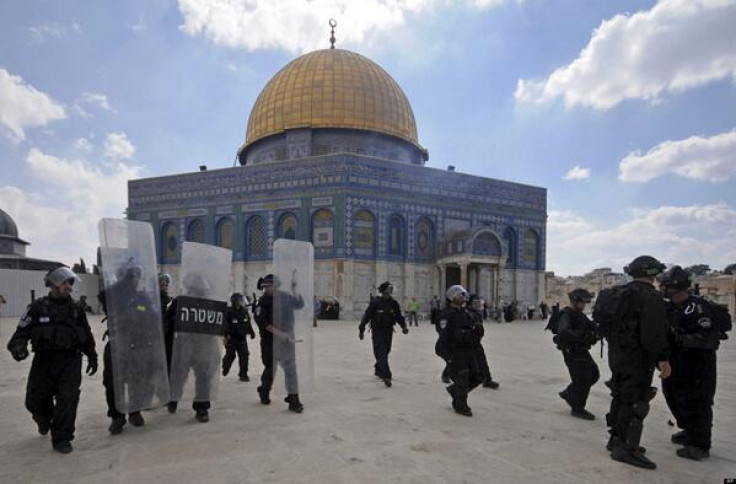 Israeli Housing Minister Uri Ariel says Israel will eventually replace Al-Aqsa Mosque with a Jewish temple.
According to the Middle East Monitor, Ariel told Israeli radio station Kol Berama - controlled by the Jewish extremist movement Shas - the status quo could not continue at the Al-Aqsa Mosque as it "was built in the place of the holiest place for Israel".
Ariel added that the construction of a third Jewish temple at the site is the primary demand of the Torah "as it is at the forefront of Jewish salvation", the report from Middle East Monitor said.
In response to the rising tensions in the city surrounding the holy site, Israeli Prime Minister Benjamin Netanyahu called "on all Knesset [Israeli parliament] members to calm tensions regarding the Temple Mount and show responsibility and restraint".
There are concerns among some Israeli officials that emboldened Israeli actions in relation to the holy site will lead to a third Palestinian intifada - or uprising.
Last week, fierce clashes erupted in occupied East Jerusalem after the suspected gunman in the attempted assassination of right-wing Israeli activist Rabbi Yehuda Glick was shot dead by Israeli security forces near his house in the Abu Tor neighbourhood.
The body of Moataz Hejazi , a 32-year-old convicted member of Islamic Jihad, who served 11 years in Israeli prisons, was seen by several witnesses lying in a pool of blood on the rooftop of his three-storey house.
The situation at the flashpoint holy site was so tense that, after the attempted Glick assassination, Israeli authorities decided to seal off the site, enraging Palestinians and causing their president Mahmoud Abbas to say that the closure of the site was "almost a declaration of war".
Since Israel captured Jerusalem's Old City in the 1967 Six Day War, Jews have been barred from praying at the Temple Mount site while Palestinians are free to worship at the mosque when they wish.
The site is holy to Jews as the holiest place in Judaism, to Muslims as the third-holiest site in Islam and to Christians.
© Copyright IBTimes 2023. All rights reserved.