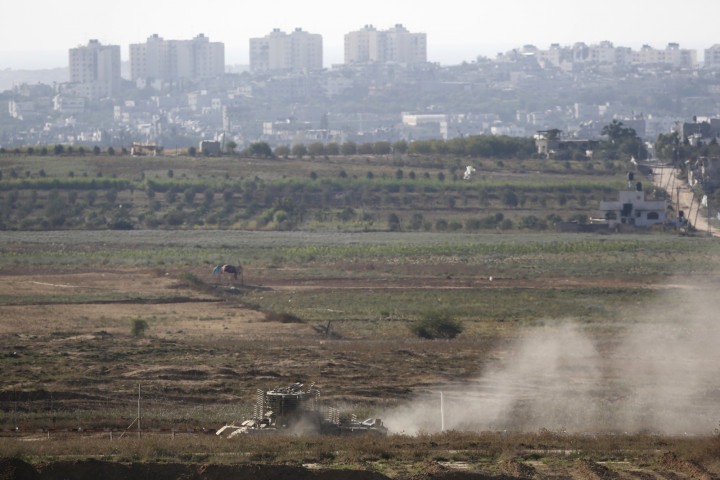 Israel is to consider the option of capturing the entire Gaza Strip region as Hamas fighters resume rocket attacks following the end of the 72-hour humanitarian ceasefire.
The Israeli side has said they will respond to the fresh Hamas offensive with harsher force despite the ongoing negotiations in Cairo, coordinated by Egypt.
"Israel will respond powerfully to Hamas fire, and we will have to consider seriously the option of retaking the Gaza Strip in its entirety," Israel's Intelligence Services Minister Yuval Steinitz.
Shortly after the truce window ended, the Palestine-based extremist group fired rockets towards Israel setting off sirens in Eshkol region.
The Israel Defense Forces (IDF) has said more than a dozen rockets have been fired since the morning of 8 August; the Iron Dome is said to have intercepted some of them.
The resumption of attack has piled pressure on the Israeli government to call back its delegation from Cairo.
"Firing on Israeli citizens as a way of exerting pressure is a test of Israeli deterrence for years to come. The response must be firm. I remind the Israeli public that Operation Protective Edge has not yet ended and Hamas has not been defeated. Israelis must be strong and prepared for what is to come," said Economy Minister Naftali Bennett, according to the Israeli daily Haaretz.
Though Israeli forces have not yet formally responded to the rockets fired from Gaza, their counter-attack is expected to start anytime soon.
Attempts to extend the three-day humanitarian ceasefire have failed as both sides have stuck to their hardline positions.