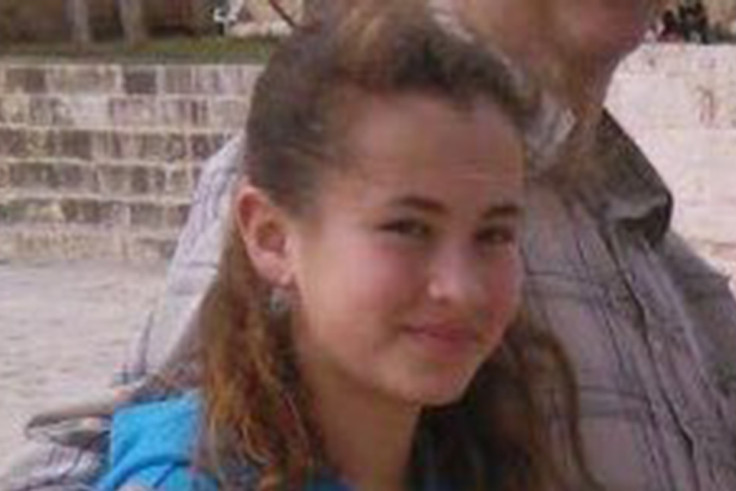 The Israeli army has carried out a demolition on the home of Mohammed Nasser Tarayrah, a Palestinian attacker who stabbed and killed 13-year-old Hallel Ariel in her sleep in June. Ariel, a joint Israeli-American citizen was the youngest victim of a wave recent of knife attacks centring around Hebron.
She died of her injuries at Shaare Zedek Medical Center in Jerusalem after she was stabbed repeatedly in her upper body.
Tarayrah, who was later discovered to have said on social media that he wished to die a martyr's death, managed to gain access to Ariel 's bedroom in a house close to the edge of Kiryat Arba, where she lived. The settlement lies right next to Hebron in the southern West Bank.
The 19-year-old attacker was shot and killed by a security guard at the scene on the evening of the attack.
The Israeli daily Haaretz reported that Tarayrah's family home in the West Bank town of Bani Naim, also near Hebron was destroyed on the orders of Israel's political leadership. The Israeli military regularly destroys the homes of Palestinian assailants. The practice is criticised by human rights groups as a type of collective punishment.
Since the beginning of October 219 Palestinians, 34 Israelis, two Americans, an Eritrean and a Sudanese have died in violence in Israel, the Palestinian Territories and Jerusalem, according to numbers collected by AFP.
The death of Ariel was one of the most shocking incidents of the period and drew international condemnation.
In Washington, the US State Department condemned "the outrageous terrorist attack." "This brutal act of terrorism is simply unconscionable," spokesperson John Kirby said in a statement. "We extend our deepest condolences to her family. We also understand another individual who was responding to the attack was wounded by the attacker. We extend our hopes for a quick and full recovery."
"My daughter was sleeping, calm, she was happy," her mother, Rina Ariel, told the Times of Israel at the time. "A terrorist comes and murders her in her bed."