Israel Gaza Crisis: Egypt's Former President Mohammed Morsi Hails Palestinian Resistance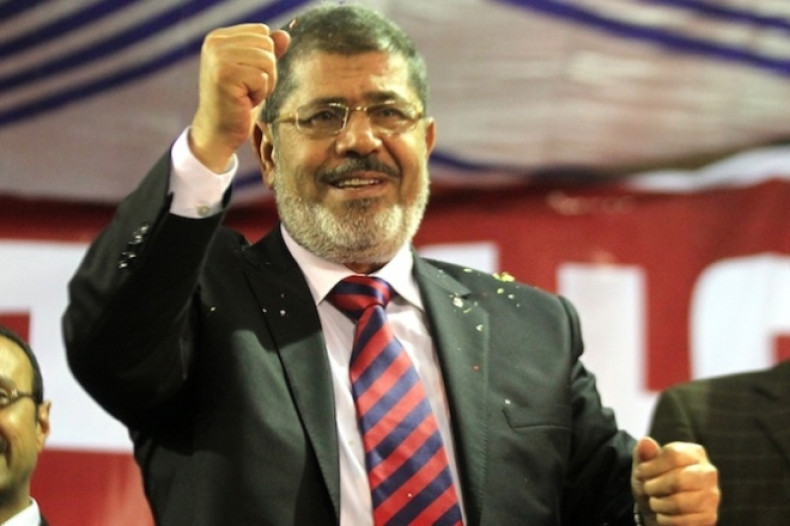 Egypt's former president Mohamed Morsi has praised Palestinian resistance in the ongoing Israel-Gaza conflict.
Morsi – who was toppled by a coup d'état led by army leader and current Egypt president Abdel Fattah al-Sisi last July – made the comment as Israel's ground invasion of Gaza continues to claim lives.
"Our compass is set on supporting Palestine against the usurping occupier and we are with any resistance against any occupier," Morsi said in a message posted on his official Facebook page late on Sunday, AFP reported.
"A full salute to those who resist and to the revolutionaries."
On 17 July, Israel Defence Forces (IDF) launched a ground invasion of Gaza aimed at destroying Palestinian Islamist organisation Hamas' underground tunnels.
The ground invasion is an expansion of the existing IDF's Operation Protective Edge, started on 8 July to restore calm in southern Israel after the firing of more than 150 rockets from Gaza into the country.
Since the launch of the operation, at least 1,040 Palestinians, mainly civilians, have been killed in both ground and air attacks.
The Israeli death toll stands at 43 soldiers and one civilian.
A few days after IDF's operation started, Egypt opened its Rafah border crossing to allow wounded Palestinians to escape Israeli attacks. Rafah is the only border through which Palestinians can exit Gaza.
Egypt also tried unsuccessfully to broker a ceasefire between the warring sides on 15 July.
Israel agreed to stop the attacks on Gaza. However, Hamas claimed it was never contacted by Egypt regarding a possible truce.
"We have been ignored," a Hamas spokesperson said. "We reject the ceasefire and will continue to fight. Our aim is to let people in Gaza live in dignity."
The UN also called for an "immediate and unconditional humanitarian ceasefire" on Monday as Muslims started celebrating Eid ul-Fitr, which marks the end of Ramadan.