Israel Gaza Crisis: German Protesters Chant 'Gas the Jews' in Anti-Israel Rallies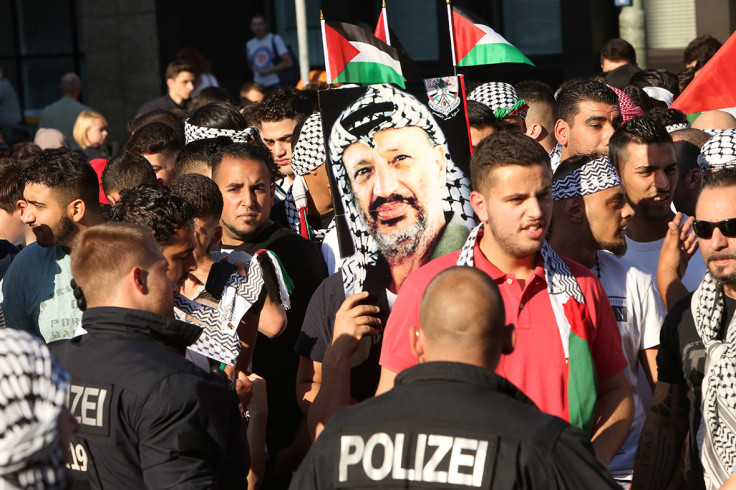 Berlin authorities have ordered pro-Gaza demonstrators to stop chanting anti-semitic messages, after protesters were reportedly heard shouting 'Gas the Jews'.
Sizeable anti-Israel rallies have been held in the German capital, with people taking to the streets allegedly chanting anti-semitic slogans. Some of the demonstrations are said to be organised by Muslim immigrants and neo-Nazi groups.
The Berlin authorities are also investigating anti-semitic behaviour by a radical Imam in the city, after a video uploaded by Israeli daily Haaretz showed an Imam calling for the obliteration of Jews, telling his followers to "kill them to the very last one".
Condemning the anti-semitism, Dieter Graumann, president of the Central Council of Jews in Germany, was quoted by AFP as saying: "We are currently experiencing in this country an explosion of evil and violent hatred of Jews, which shocks and dismays all of us.
"We would never in our lives have thought it possible anymore [that] those anti-Semitic views of the nastiest and most primitive kind can be chanted on German streets.
"Jews are once again openly threatened in Germany and sometimes attacked, synagogues are being defaced and declared as targets."
Violence has also been reported during certain protests in Germany, but in most cities the rallies remained largely calm.
Meanwhile, in France, rallies against Israel have allegedly been blighted by instances of anti-semitism.
© Copyright IBTimes 2023. All rights reserved.