Israel Defence Forces (IDF) should be given the Nobel Peace Prize, according to Israel ambassador to the US.
Ron Dermer made the comment during the Christians United for Israel's annual Washington, D.C. summit on Monday.
He said the IDF should be praised for its fighting and branded those against Israel's offensive in Gaza as "moral idiots".
"Ladies and gentleman, Israel did not have to send its soldiers into many places they are fighting today," he said.
"We could have given people time to evacuate these areas, which we did anyway, then bombed from the air all the buildings that are being used by fighters to store and fire weapons. But we didn't. As we have done time after time, we are sending our soldiers into this hornet's nest of Palestinian terror that is booby trapped with mines and riddled with subterranean tunnels.
"Some are shamelessly accusing Israel of genocide and would put us in the dock for war crimes. But the truth is the Israeli Defence Forces should be given a Nobel Peace Prize for fighting. A Nobel Prize for fighting with unimaginable restraint.
"One day when the enemies of Israel are defeated and the moral idiots are silenced, people will look back and marvel at how the most threatened nation on earth never lost its nerve and always upheld its values," he concluded.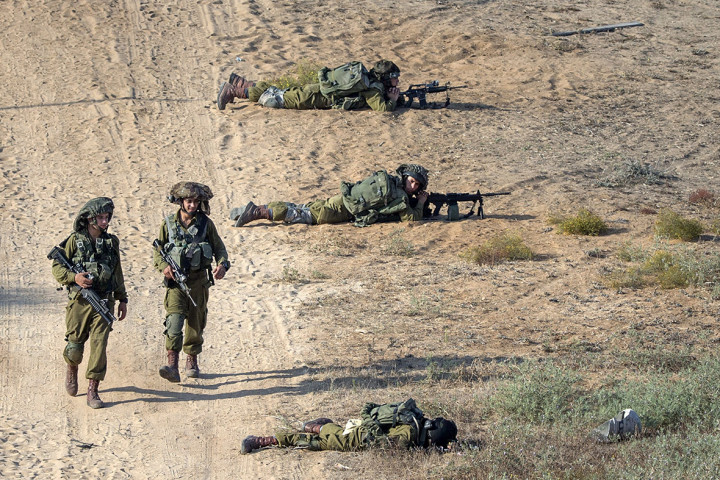 Dermer's remarks come as IDF's ground offensive in Gaza continues.
The invasion constitutes an expansion of the existing Operation Protective Edge, launched on 8 July to restore calm in southern Israel, after Gaza launched more than 150 rockets into the country.
At least 560 Palestinians, mostly civilians, have been killed since the launch of the operation.
The Israeli death toll stands at 29, including two civilians.
The UN has urged both sides to agree on an immediate ceasefire.