Hezbollah Leader Mocks Netanyahu over Israeli 'Failure' at Gaza
Nasrallah's remarks may irk the Israeli leaders.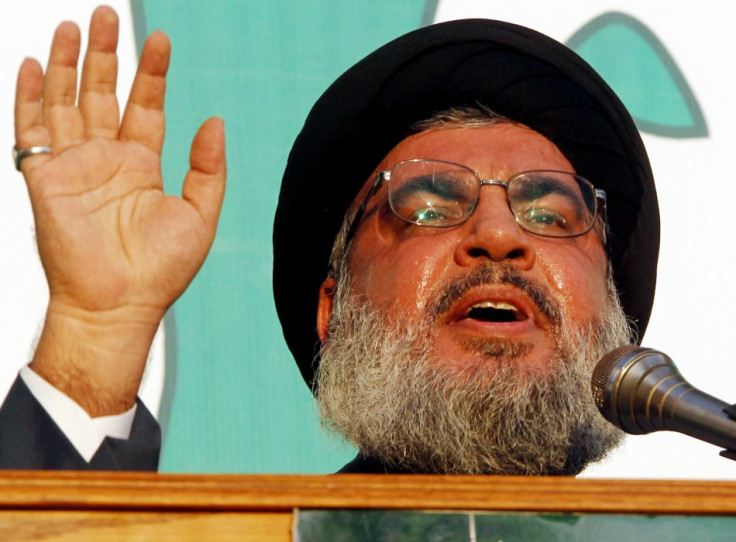 Sayyed Hassan Nasrallah, the leader of the Lebanon-based Islamic militant group Hezbollah, has mocked Israeli Prime Minister Benjamin Netanyahu over Israel's recent "failure" at Gaza.
During the week-long conflict between Israel and Hamas, Netanyahu's forces failed to overcome "the Palestinian resistance" said Nasrallah.
"The first goal was to destroy the Palestinian resistance's leadership. He failed in that. The second goal was to destroy the resistance's missile system. He also failed in that. The third goal was to reinforce Israel's deterrence power. This war rather weakened this power."
The conflict, which was ended by the Egypt-brokered ceasefire, claimed the lives of more than 160 Palestinians, and killed five Israelis.
The militant commander went on to add: "Netanyahu did not put high goals for this war. He rather put low goals so that he would achieve them and announce his victory, but even these he failed to achieve".
The remarks are likely to annoy the Israeli leaders, and have the potential to spark off another conflict in the region. International leaders are aiming for a long-term solution to the violence and to build on the fragile ceasefire.
The Israel-Gaza conflict was triggered by the killing of the Hamas top commander Ahmed al-Jaabari, which according to Nasrallah, would not destroy the fighting spirit of Hamas.
The Islamic militant group Hezbollah is widely perceived as the long arm of Israel's arch-rival Iran. Iran applauded the "Palestinian resistance" during the Gaza Strip crisis.
"The Islamic Republic of Iran congratulates the oppressed people of Palestine on their victory over the Zionist regime in the eight-day war and calls on all the resistance groups to vigorously pursue the demands of the people with unity and reliance on resistance as the only way to liberate their territories from Israeli occupation," said Saeed Jalil, Secretary of Iran's Supreme National Security Council (SNSC), according to the IRNA.
© Copyright IBTimes 2023. All rights reserved.