Israel Gearing up for Ground Offensive as Hamas Vows Harsh Response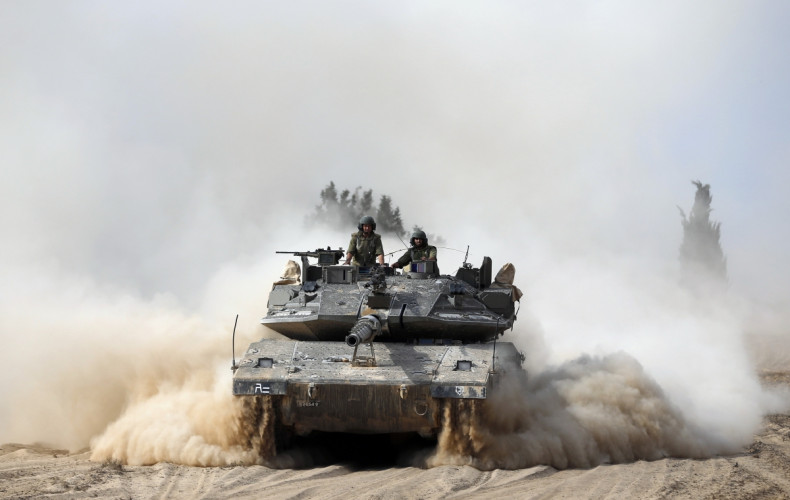 Israel is reportedly gearing up for a ground invasion of the Gaza Strip, amassing thousands of troops near the border, even as Islamic militant group Hamas pledged to unleash a stinging response to any such move.
Palestine President Mahmoud Abbas said he has received information suggesting the Israeli side has approved a ground offensive on Gaza.
Israeli military spokesperson Lieutenant Colonel Peter Lerner has also confirmed that at least 20,000 reservists are being mobilised for the on-the-ground attack, to complement the ongoing aerial strike targeting Gaza militants.
If the invasion goes ahead, it would be a grim development in the unfolding events of the crisis, eventually resulting in civilian casualties.
This comes a day after Israeli forces sent out telephone warnings and leaflets to thousands of Gaza residents urging them to evacuate to secure locations.
Exhorting Israel to lessen the tensions, Abbas said: "We want the unequal violence to stop. We launch a rocket and it goes nowhere. And then a war plane comes out and attacks a specific target."
Nonetheless Hamas, the dominant force on Gaza Strip, has promised to hit back at Israeli troops if they stamp their boots on the Palestine soil.
"Israelis are trying to heat up the situation in order to start a ground operation, which will not be an easy issue for the Israelis and also for the resistance. But we are ready to face that," Osama Hamda, the chief of Hamas' international relations, told Iran's semi-official Press TV.
"Any attack against Gaza will be replied and we will react against that attack whether it is a rocket launched against Gaza or a ground military operation. I can guarantee that if they decide to have military operation, a ground operation, it will not be a smooth operation; it will be very tough. I believe they have to understand that there will be casualties far more than they can expect."
On the other side, the US is flexing its diplomatic muscle to avoid a ground invasion by Israeli forces.
The US state department spokesperson Jen Psaki, during her daily press conference, said Washington is working towards the de-escalation of the crisis.