Israel: PM Benjamin Netanyahu fires senior moderates Livni and Lapid and calls for early elections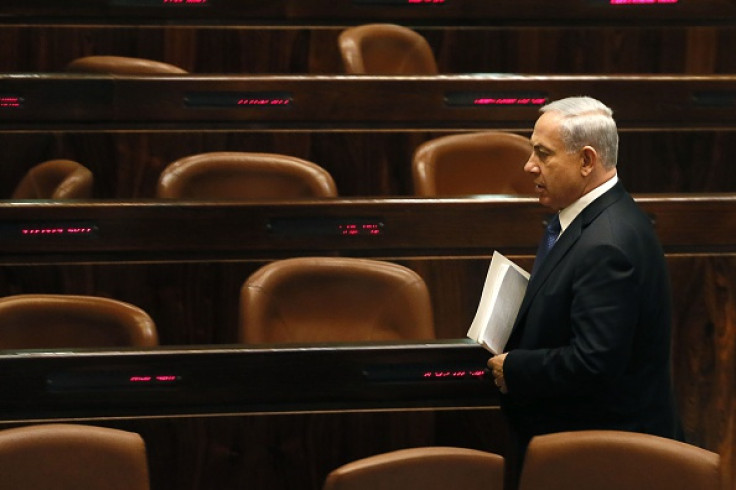 Israeli prime minister Benjamin Netanyahu has sacked finance minister Yair Lapid and Justice Minister Tzipi Livni from the cabinet as fresh elections appear imminent.
The two ministers were critical of a new proposed law, called Jewish nation-state bill, which would grant exclusive national rights to Jewish people.
According to Barak Ravid, Haaretz correspondent, Netanyahu will hold a news conference in which he will announce call for early elections.
Other government ministers from Lapid's Yesh Atid party have also been dismissed. Livni is the only member of her centrist Hatnuah party.
Netanyahu released a statement accusing the two ministers of criticising the government. He added that he "will not tolerate an opposition from within the government".

Netanyahu and his ruling Likud party announced their support for opposition-proposed bills to dissolve the Knesset (parliament) just a day after the PM's talks with coalition partner Lapid collapsed.
Elections are now expected to take place in early March next year and a dissolution bill, once passed, will set the final date of the vote.
Sources from two of the coalition parties told The Times of Israel that Netanyahu had deliberately deepened the crisis in the government by arriving at his meeting with the finance minister with a list of demands that Lapid could not accept.
"Netanyahu was planning [to torpedo the meeting] all along, even before Lapid opened the door to his office," the sources said. "Netanyahu read out the demands like one reads to a child," sources from Lapid's Yesh Atid party told Israel's Ynet News.
Lapid blamed Netanyahu for the likely early elections, saying that he was ignoring the needs of the Israeli public, while Likud hardliner Danny Danon said that Lapid's stubbornness was taking Israelis to "expensive, unnecessary elections, in which the Likud will once again win."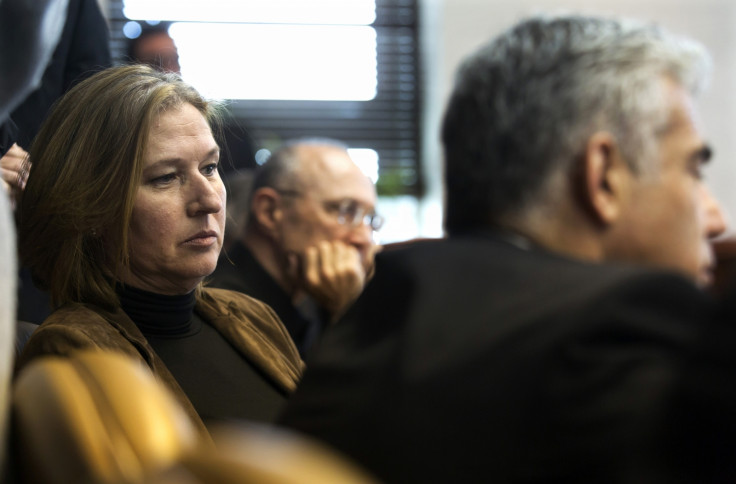 Justice Minister Livni said that the coalition crisis was a battle between "Zionism" and "extremism".
The centrist parties had announced they would not support the Jewish nation-state bill, which is one of the most divisive and complex laws in the country's history.
The proposed bill says that only Jewish people will have national rights – including the right to self-determination, to a flag, an anthem and free immigration. It absolves the state from its responsibility to protect collective rights of non-Jewish communities, such as Israeli-Arabs, which account for the 20% of Israel's population.
The prime minister accused Finance Minister Yair Lapid of playing "petty politics".
"Recently, hardly a day passes without us running into diktats or threats of resignation, or ultimatums and such, as ministers attack the government and its prime minister," he told his cabinet meeting, according to the New York Times. "I hope that we will be able to return to proper conduct. This is what the public expects of us because only thus is it possible to run the country, and if not, we will draw conclusions."
© Copyright IBTimes 2023. All rights reserved.