Israel: Shifa Hospital Doctor Mads Gilbert Banned from Gaza Strip for Life for 'Security Reasons'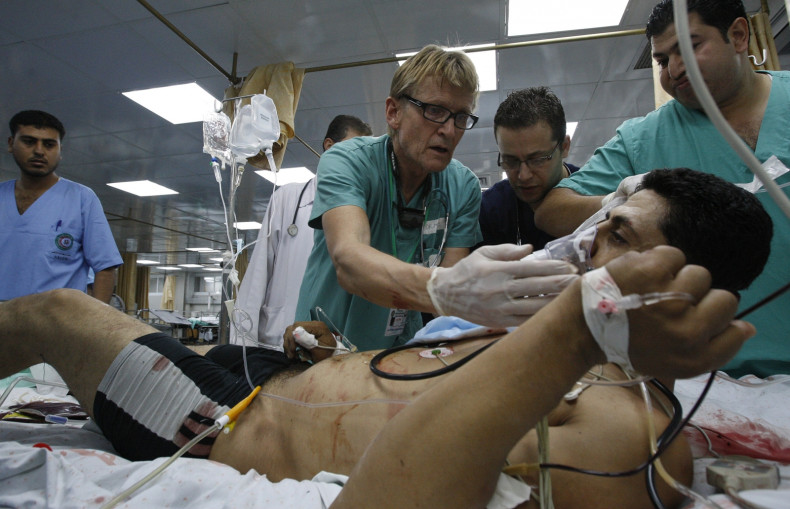 A Norwegian doctor who has treated thousands of Palestinians in the Gaza Strip for almost 30 years has been banned from entering the blockaded territory for life by the Israeli government for security reasons.
Dr. Mads Gilbert, 67, was attempting to return to Gaza in October to work at Shifa hospital but was prevented from doing so by Israeli officials.
He said that the decision by Israeli officials was "provocative, unreasonable and totally unacceptable."
"When we came back to the Erez border station, the Israeli soldiers told me that I could not go in to Gaza," Gilbert added.
Gilbert was a notable face in the campaign to aid Palestinian casualties during the Israel Defense Forces (IDF) Operation Protective Edge - in which over 2,100 Palestinians were killed - giving impassioned interviews to Western media about the situation on the ground and the shortage of medical supplies.
The doctor was a co-author of a controversial letter in the medical journal Lancet on the recent Gaza conflict, which said that Israel was guilty of massacring Palestinians and deliberately targeting Palestinian women and children in their strikes on the territory.
Gilbert believes that the decision to refuse him entry into Gaza is connected to his outspoken views on Israel's conduct in Gaza.
"I have never done anything wrong in Israel. I have never broken any Israeli laws or safety regulations," he told Norwegian outlet VG.
"This is not about me. It's about the Palestinian population now being punished for my political views."
Norway's Secretary of State, Bard Glad Pedersen, told the website: "From the Norwegian perspective, we have raised Gilbert's exclusion from Gaza and asked Israel to change their decision. The humanitarian situation in Gaza is still difficult and there is a need for all health workers."