Mads Gilbert of Gaza: Norwegian Marxist Physician who Provoked Israel's Fury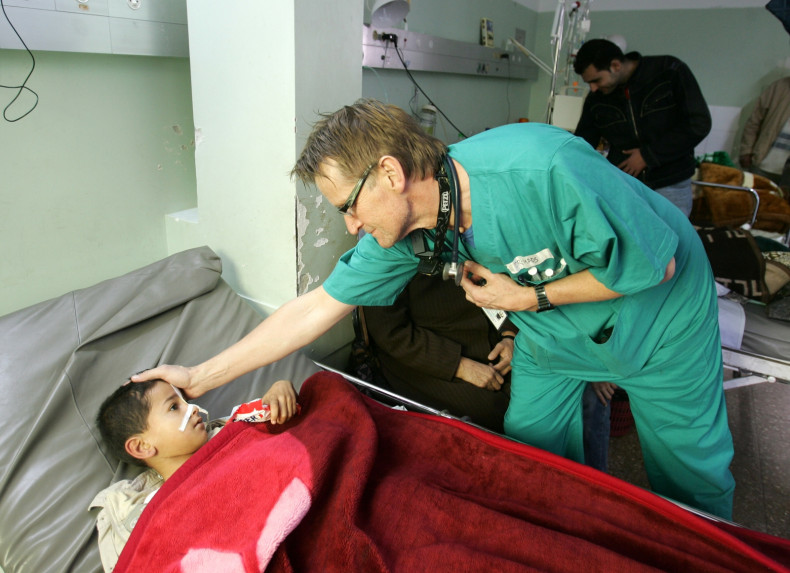 The high profile Norwegian doctor Mads Gilbert who has been banned from entering the occupied Gaza Strip for life is an outspoken critic of Israel who dedicated his life to treating the Palestinian victims of the conflict between Israel and Hamas.
Called a "Marxist anti-Israeli propagandist" by the Israeli media, the 67-year-old chief physician specialised in anesthesiology at University Hospital of North Norway. In his early medical career, Gilbert was awarded medical prizes for his groundbreaking treatment of extreme hypothermia.
The doctor and his team were responsible for literally bringing a young female skier back from the dead. In January 2000, Anna Bagenholm was trapped for more than an hour in frosty waters and pronounced clinically dead. Her body temperature dropped to 13.7C, the lowest ever recorded, but with a successful mix of CPR, an early warning of emergency system, adequate rescue units and good coordination of resources, Gilbert and his team managed to save her life.
At the time, Gilbert told the BBC that "a spirit not to give up" was one of the key success factors for the full recovery of Bagenholm.
In Gaza
The same spirit has proved essential in Gilbert's later career, when he was assigned to the al-Shifa Hospital during the 2008-2009 Israel-Gaza conflict. That's when he started to campaign for greater Palestinian rights.
In the latest Israeli assault of July, Gilbert gave impassioned interviews to Western media about the situation on the ground and the shortage of medical supplies. He is the co-author of a controversial letter in the medical journal Lancet on the recent Gaza conflict, which said that Israel was guilty of massacring Palestinians and deliberately targeting Palestinian women and children in their strikes on the territory.
During the recent war, Gilbert accused Israel of committing "state terrorism at a very sophisticated and very high level," and said its army was "using a wide variety of sophisticated modern weapons against a basically naked civilian population".
The letter, undersigned by 24 doctors and scientists, has been accused of being anti-Semitic.
"The fundamental reason for the ill health of the population in Gaza is of course the siege and the bombing," he said.
"Jekyll and Hyde figure"
The doctor, who lives in Tromso and is married to journalist Bente von der Lippe, suggested that the Israeli ban was connected to his anti-Israel activism. An Israeli foreign ministry spokesman, Emmanuel Nahshon, described him as a "Jekyll and Hyde figure".
Gilbert, who is a former member of the fringe left Red Party in Norway, has published a book called Eyes in Gaza, which is an account of his work in Gaza.
"I'm a doctor, I'm no security threat. I have done nothing wrong, I have never broken Israeli law or taken part in illegal activities. I have had valid travel documents from the state of Israel", said Gilbert to NRK.
He pledged to return to the conflict zone and overturn his Israeli ban.