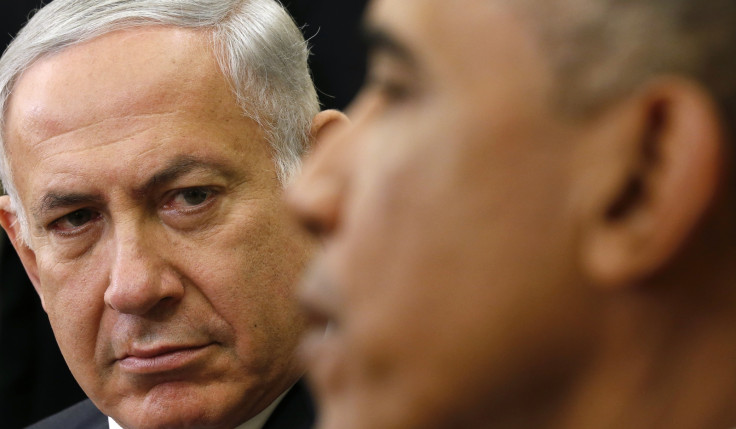 Israel allegedly spied on private negotiations between the US and Iran over the latter's nuclear programme and passed on vital information to the US Congress in a bid to undermine the talks, according to a report published on 23 March.
According to a report released by The Wall Street Journal, senior White House officials have been cited as claiming the Israeli Prime Minister Benjamin Netanyahu desperately tried to seek inside information on the closed-door talks to be able to lobby support against the nuclear deal.
The spying is alleged to have started soon after the US began private talks with Tehran in 2012 in a bid to resolve the on-going conflict over the latter's nuclear missions.
White House caught the snooping after US intelligence agencies spying on Israel intercepted communication between Israeli officials containing classified information that was only shared during the private talks.
The report further claims Israel acquired, "information from confidential U.S. briefings, informants, and diplomatic contacts in Europe."
US diplomats who attended talks in Austria and Switzerland were also briefed by US counterintelligence officials about the threat posed by Israel's spying, according to the report.
"It is one thing for the US and Israel to spy on each other. It is another thing for Israel to steal US secrets and play them back to US legislators to undermine US diplomacy," the report quoted a senior US official as saying.
Following Netanyahu's US Congress address, 47 Republicans reportedly wrote an open letter to Iran and warned that Obama's successor can refuse to honour any agreement reached.
Meanwhile, Israeli officials have denied sharing confidential information from the US Iranian talks with members of the US Congress and said their source of information was other than spying.
"I think the report is wrong, it is inaccurate," the outgoing Israeli foreign minister, Avigdor Lieberman, told the country's Army Radio on 24 March.
"The State of Israel obviously has various security interests and we have excellent intelligence services, but we are not engaged in espionage against the United States."
Lieberman, however, did not deny having the classified information.
"All the information we gathered was from another entity, not the US. We reached a decision a long time ago not to spy on the US and I haven't come across anyone who has violated that instruction in several decades."
Israeli defense minister Moshe Ya'alon also said on 24 March that Israel did not receive any formal complaint from the US regarding the spying claims.