Netanyahu admits 'profound disagreement' with Obama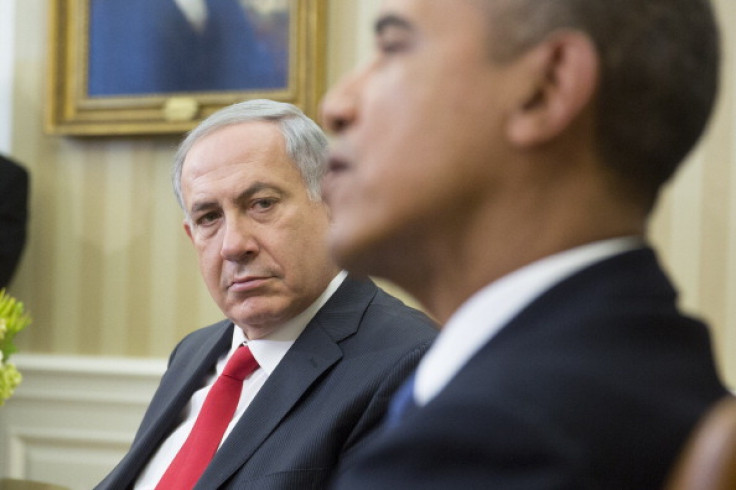 Israeli Prime Minister Benjamin Netanyahu said on Tuesday (10 February) he has a "profound disagreement" with US President Barack Obama over efforts by the world leaders to resolve the Iranian nuclear issue.
"We do have today a profound disagreement with the United States administration and the rest of the P5+1 over the offer that has been made to Iran," said Netanyahu.
"This is a regime, Iran, that is openly committed to Israel's destruction. It would be able, under this deal, to break out to a nuclear weapon in a short time, and within a few years, to have the industrial capability to produce many nuclear bombs for the goal of our destruction."
Netanyahu said his efforts are aimed at minimizing the effects of his disagreement on Israel and US political ties.
"This is not a personal disagreement between President Obama and me. I deeply appreciate all that he has done for Israel in many fields," said Netanyahu.
"Equally, I know that the president appreciates my responsibility, my foremost responsibility, to protect and defend the security of Israel.
"I am going to the United States not because I seek a confrontation with the president, but because I must fulfil my obligation to speak up on a matter that affects the very survival of my country.
"I intend to speak about this issue before the March 24th deadline and I intend to speak in the US Congress because Congress might have an important role on a nuclear deal with Iran."
Britain, China, France, Russia, Germany and the US have been in talks with Iran to try and prevent Tehran's attempt at developing a nuclear bomb by offering to ease economic sanctions in return.
Obama will not be meeting Netanyahu during his Washington trip due to a diplomatic protocol.
Meanwhile, US President Barack Obama will not be meeting Netanyahu when he visits Washington in March, the White House said on 22 January.
White House spokeswoman Bernadette Meehan said: "The president will not be meeting with Prime Minister Netanyahu because of the proximity to the Israeli election, which is just two weeks after his planned address to the U.S. Congress."
Meehan said that according to "long standing practice and principle" US presidents do not meet heads of state close to their elections.
Netanyahu has been invited by Republicans to address a joint session of Congress to be held on 3 March.
© Copyright IBTimes 2023. All rights reserved.