Israel Targets Gaza Terror Tunnels in Intensified Ground Offensive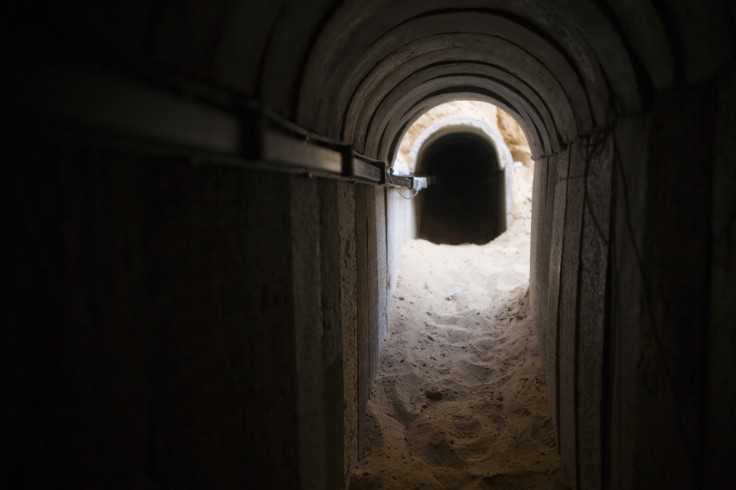 In a bid to dismantle the Gaza militants' terror infrastructure before a ceasefire agreement is reached, the Israeli Defence Forces (IDF) is targeting the sophisticated tunnels used by the extremists.
The IDF said they have destroyed nearly 36 tunnels where arms and ammunition were stored as Israel intensifies its ground offensive.
The overnight operation also targeted nearly 450 militant hideouts.
The Israeli daily Arutz Sheva quoted a senior military source as saying that the IDF "found tunnels filled with RPG rockets, explosives, anaesthetics, booby-trapped weapons, radios and even mini-bunkers designed to facilitate attack."
At least 20 suspected militants were killed on one day alone, he said. The Palestinian death toll in the latest conflict stands at 357 while at least five Israeli soldiers have been killed so far.
"This evening, the ground phase of Operation Protective Edge expands, as additional forces join the effort to combat terror in the Gaza Strip and establish a reality in which Israeli residents can live in safety and security," the IDF said.
With Israel pressing ahead, the Hamas fighters are resorting to desperate measures including suicide attacks to stop the advancing Israeli soldiers.
"We feel growing frustration and tension [in Gaza]. Our operation is stirring the tunnels. Hamas wants to make full use of them and they feel we're on to something significant," an Israeli official was quoted as saying by Ynet.
Meanwhile, the armed wing of Hamas has announced receiving an invitation for ceasefire talks in Cairo.
The Islamic outfit said it "received an invitation, through mediators, for a delegation headed by [chief-in-exile] Khaled Meshaal to visit Cairo and discuss the Egyptian initiative".
According to analysts, in the face of the relentless Israeli offensive, Hamas, which had earlier dismissed the ceasefire option, could be ready for a truce.
© Copyright IBTimes 2023. All rights reserved.