Gaza Crisis: Israel Invading 'to Secure Palestinian $4bn Gas Reserves'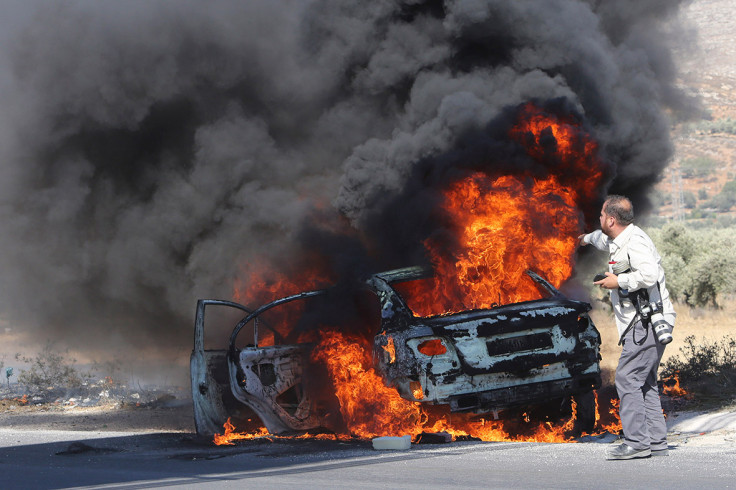 Israel's stated reasons for its latest incursion into Gaza are misleading, according to leading journalist Nafeez Ahmed.
Israel is less interested in hitting Hamas than in securing the territory's gas reserves – and keeping Palestinians poor so that revenue from selling the gas does not fall into the "wrong hands".
Israel claims it is trying to prevent Hamas launching rockets into Israel and destroy tunnels used by the militant group to move around. Over 300 Palestinians – mostly civilians – have died and around 1,500 have been wounded since Operation Protective Edge began.
However, 1.4 trillion cubic feet of gas worth some $4bn lie beneath the Palestinian territories and according to Ahmed, Israel is terrified that revenue from sales of the gas could be used to fund terrorist attacks.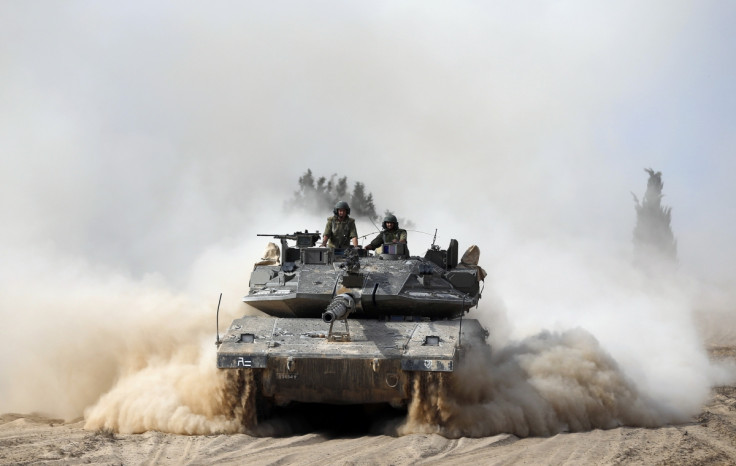 Israeli soldiers ride atop a tank outside the southern Gaza Strip.
Reuters
Israel's defence minister Moshe Ya'alon, former chief of staff of the Israeli Defence Force (IDF), claims Operation Protective Edge is purely aimed at smashing Hamas.
"We continue with strikes that draw a very heavy price from Hamas," he said.
"We are destroying weapons, terror infrastructures, command and control systems, Hamas institutions, regime buildings, the houses of terrorists, and killing terrorists of various ranks of command... The campaign against Hamas will expand in the coming days, and the price the organization will pay will be very heavy."
Yet in 2007, shortly before Operation Cast Lead, Israel's other major incursion into Palestinian territory, Ya'alon said: "Proceeds of a Palestinian gas sale to Israel would likely not trickle down to help an impoverished Palestinian public. Rather, based on Israel's past experience, the proceeds will likely serve to fund further terror attacks against Israel."
Israel's concerns aren't only that the gas revenue could fund terrorist attacks. The country itself is facing an energy shortage. In 2012 Israeli scientists warned in Ha'aretz that the country might exhaust its offshore reserves within 40 years. Although there are huge reserves in the Levant Basin Province they are in contested waters also claimed by Syria, Cyprus and Lebanon – as well as Gaza.
© Copyright IBTimes 2023. All rights reserved.