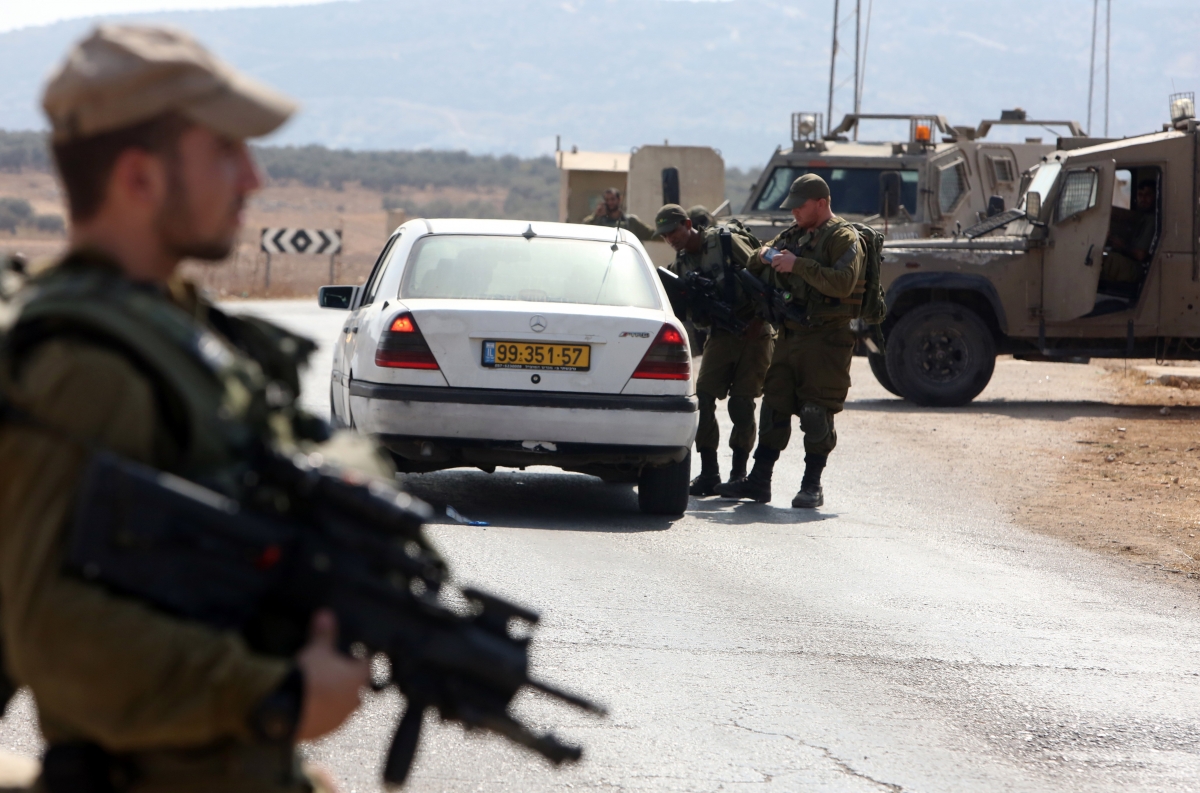 Israeli settlers have attacked Palestinian homes in an occupied West Bank area near Nablus in retaliation for the murder of an Israeli settler couple. Assailants torched a car and sprayed "Revenge Henkin" on a wall in the Palestinian village of Beitillu, near Ramallah. The Israeli army, the IDF, declared the south of Nablus a military area and blocked all routes to the city.
Eitam and Naama Henkin, in their thirties, were shot dead in front of their children while driving on Thursday 1 October between the settlements of Itamar and Elon More. The four children, aged between four months and nine years, were found unharmed in the back of the car.
A paramedic recounted to Ynet news the scene of the murder. "It was a very difficult sight," said Boaz Malka. "We saw a car in the middle of the road with a man in his thirties next to it with wounds to his upper body, and a woman in her thirties inside the car also seriously wounded in her upper body. They were without signs of life, and unfortunately we had to declare them dead at the scene." Ofir Gendelman, spokesman for Prime Minister Benjamin Netanyahu, said: "Palestinian terrorists" were responsible for the attack.
Palestinian Islamist group Hamas praised the attack as a "heroic operation carried out by resistance fighters in the West Bank".
After the shooting, over 200 settlers attempted to storm the town of Huwwara south of Nablus in retaliation. Settlers raided Burin and destroyed Palestinian vehicles near the checkpoint, according to Ma'an news. Over 15 Palestinian vehicles were damaged as a result. Netanyahu condemned the killings, which he called "the effects of Palestinian incitement".
In Jerusalem, a crowd of 10,000 gathered for the couple's funeral. Israel's President Reuven Rivlin told the mourners: "We are facing a brutal wave of terror. And you are at the front lines – paying a heavy price."