Palestine: Hebron settlements and Al-Shuhada Street - 'The oppressed cannot live with the oppressors'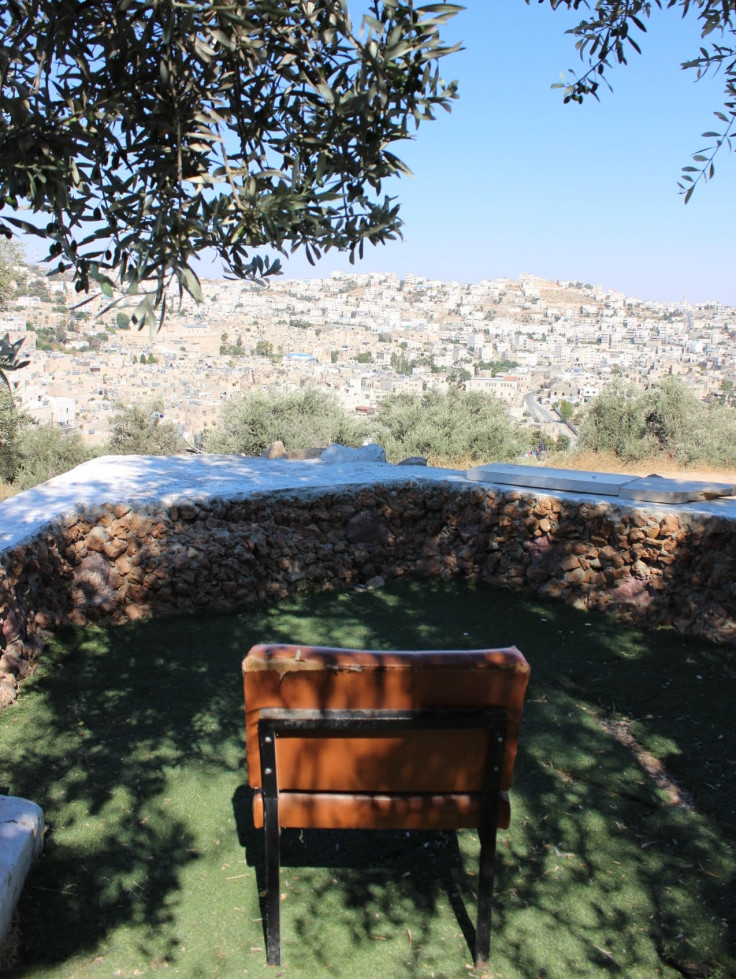 "I don't think the oppressed can live with their oppressors," Palestinian activist Issa Amro told IBTimes UK while talking about Israeli settlements in the city of Hebron, West Bank.
He founded the Youth Against Settlements organisation in 2007, with the aim of involving Palestinian youths in a non-violent movement against the Israeli occupation of Palestinian territories.
Settlements in Hebron
Formerly part of Jordan, the town of Hebron was occupied by Israel in the aftermath of the Six-Day-War in 1967. The first Israeli settlement in Hebron was established in 1968 when a group of Israelis rented the main hotel in the town and refused to leave. They were later evacuated from the hotel and relocated in what became the Kiryat Arba settlement.
The second settlement, Beit Hadassah, was created in 1978 when a group of Israelis relocated to Dabouia, the former Hadassah Hospital in central Hebron, sparking protest among the Arab community who lived and worked in the area.
Beit Romano, Tel Rumeida and Avraham Avinu were established between 1980 and 1984.
Several NGOs including B'TSelem and Human Rights Watch have warned of human rights violations against Palestinian civilians due to the presence of settlers in Hebron.
Today, there are an estimated 600 Israeli settlers and some 2,000 IDF soldiers in Hebron.
He said Palestinian lives have been negatively affected by the presence of settlers and they are allegedly subjected to intimidation and harassment by the settlers and the Israel Defense Forces (IDF) soldiers deployed in the town.
"Daily life is impossible," he said. "Many Palestinian houses are surrounded by settlements and they [settlers] throw stones, eggs at us. They [settlers] see us as slaves, not as human beings. They stole our country, our freedom.
"Whenever they attack me, they arrest me because I need to prove that I am innocent and they are guilty," he said, adding that members of his organisation have caught on camera episodes of violence.
"We don't have any police force, if we want to complain, we have to go to the Israeli police," he continued.
"Many Palestinians don't act at all. They are frustrated, afraid of violence, afraid of everything. Occupation is controlling all details of life, so if you act against occupation you will be punished. For example, many Palestinians can go to Jerusalem, but I can't because I am an activist."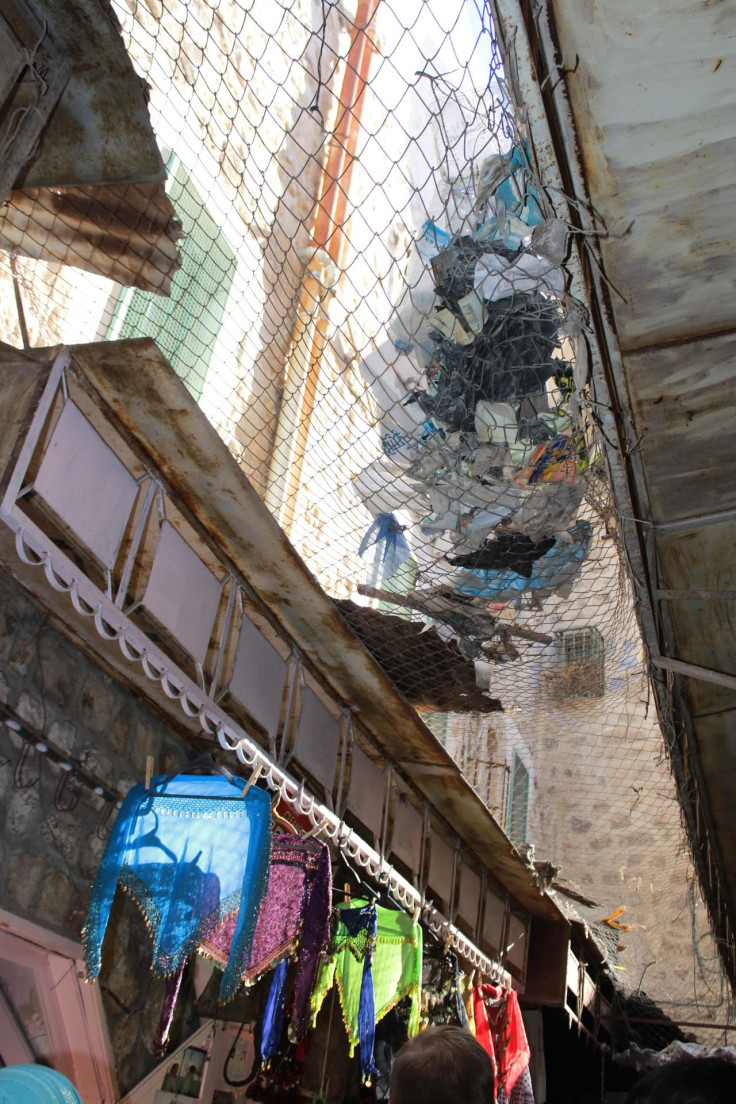 Rubbish believed to have been thrown by Israeli settlers who live above a Palestinian market in Hebron, West Bank
Ludovica Iaccino
The IDF announced the military will adopt a new approach with regards to Israeli settlers who commit acts of violence against Palestinians, Ynetnews reported.
A senior IDF officer was quoted as saying Palestinian and Israeli offenders will be treated in the same way and soldiers who refuse to detain Israeli settlers will be prosecuted.
"We explain to the soldiers that there is no difference between a lawless Palestinian and a Jew; there is no special procedure for arresting Palestinian suspects [over Jewish ones]," the officer said.
"A Jew who breaks the law is an enemy. A soldier who stands by only harms the IDF."
An IDF officer said: "It's difficult for us to imagine that we have to deal with a stone-throwing settler the same way we deal with a stone-throwing Palestinian.
"After all, we can't [comprehend] forcing [a settler] to the ground, cuffing him, or shooting into the air when he approaches. The maximum we would do is yell at him to stop and then call the police."
Speaking to IBTimes UK, Mark Regev, spokesperson for Israel's Prime Minister Benjamin Netanyahu, said the country is not planning to build further settlements in the West Bank.
"We haven't built a new settlement for two decades," he said. "The future of the settlements will be determined in peace talks. Israel is ready to engage on this and the other core issues to achieve a secure and lasting peace with the Palestinians."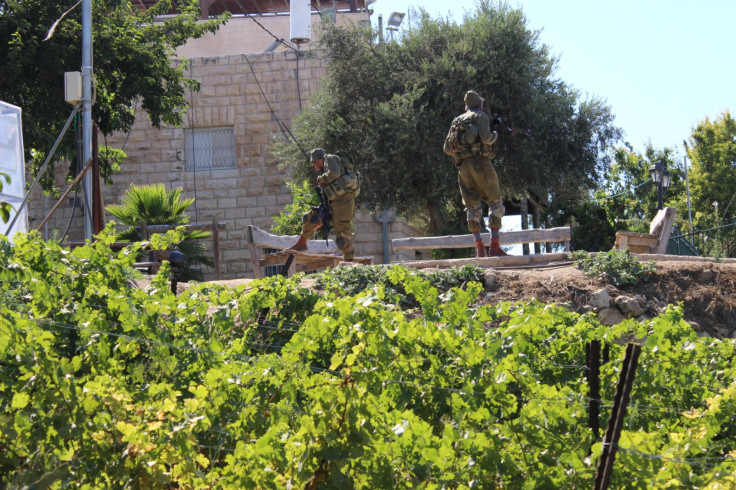 Al-Shuhada Street
Amro explained that since access to Hebron's Al-Shuhada Street was denied to Palestinians following unrest in 1994, hundreds of Palestinian shops and houses have been closed down and evacuated.
The decision to ban Palestinians from the street was made after Israeli settler Baruch Goldstein killed 29 Palestinians while they were praying at the Ibrahimi Mosque, at the Cave of the Patriarchs in Hebron, during Ramadan.
Goldstein was subsequently beaten to death by the survivors. The massacre led to riots that culminated in the death of 26 Palestinians and nine Israelis and the ban of the far-right Israeli Kach movement, of which Goldstein was a member. Following the massacre, two suicide bomb attacks carried out by Palestinian militants killed 15 Israelis and wounded 34.
The unrest led to the Israeli government's decision to close Palestinian shops and offices along the road.
"After the massacre, they imposed a curfew on Palestinians for more than two months, instead of punishing the settlers," Amro said and added that following the 1997 Hebron Protocol – in which Israel agreed to completely reopen the street – only part of the shops were reopened and closed again in 2000, when the second Intifada started. The street was declared a "closed military area" in 2006.
"They closed everything, they brought checkpoints. Everywhere you can see Israeli flags, everything is blue and white," Amro said.
Today, Palestinian vehicles are banned from the street and Palestinian pedestrians can access only if they are granted permission by Israeli soldiers at checkpoints along the street.
"They [Israel] are changing the names of the streets from Arabic names to Israeli names," Amro said. "We feel really bad about it because we are losing our identity and we cannot change this.
"We hope the occupation will end. We want to get our freedom of self-determination. Right now, there is no real pressure [on Israel] to end the occupation or at least to respect human rights."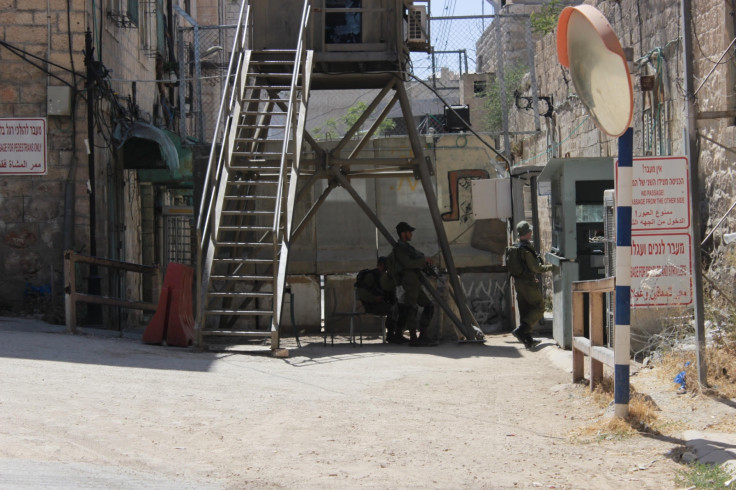 © Copyright IBTimes 2023. All rights reserved.