At least 10,000 Israeli police will be deployed to protect Donald Trump during his visit to the Jewish state on 22-23 May.
Police sources said that the officers will work in conjunction to Shin Bet, Israel's security agency, and American intelligence services to secure the President and his entourage during the much-anticipated trip.
The Presidential Suite in the King David Hotel, Jerusalem, is currently being fitted with bulletproof glass, according to the Jerusalem Post.
The Post also reports that Trump's convoy will be 56 vehicles strong and include around 900 personnel.
The President is scheduled to fly into Ben Gurion international airport on 22 May, 12 miles south-east of Tel Aviv, before being whisked away to Jerusalem by helicopter.
However, police are planning for the contingency that bad weather renders helicopter travel impossible.
Spokesman Micky Rosenfeld told the Post: The second option means hundreds of officers along Route 1 [a highway connecting Tel Aviv to Jerusalem]."
Jerusalem Online reported that the operation to secure Trump is codenamed "Blue Shield".
The President is meeting with Israeli prime minister Benjamin Netanyahu and Palestinian leader Mahmoud Abbas on the Israeli-leg of his first foreign trip as US President.
He is also scheduled to visit the Wailing Wall in East Jerusalem and make an address at the Masada.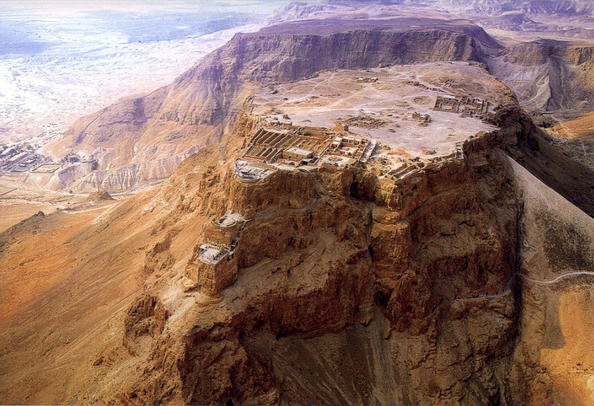 Speaking about the Masada – an ancient fortification built on a mountainous plateau – Rosenfeld said: "Soon as it is locked-down you'll be able to hear the birds tweeting to one another,"
The Post reports that the national Holocaust memorial Yad Vashem will be closed to all visitors on the day of Trump's expected visit but there is still a question mark as to whether the pit-stop will actually take place.
Trump would be breaking with strong tradition if he does not attend the shrine and lay a wreath for Holocaust victims but neither the White House, the State Department or the Israeli Embassy in London were unable to confirm with IBTimes UK that he will be paying his respects.