Israeli-Gaza Conflict: 'French Jews Live in Fear'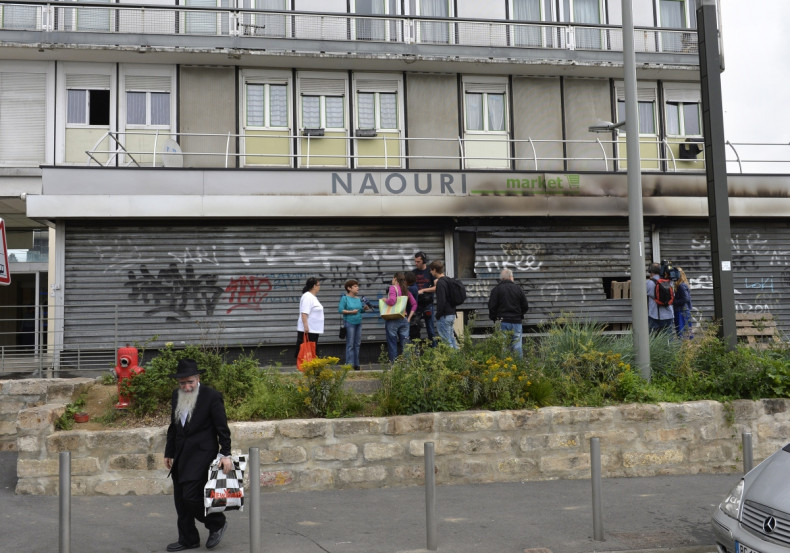 Europe's largest Jewish community is living in fear because of a wave of anti-Semitism fuelled by the ongoing Israeli - Palestinian conflict, France's Foreign Minister has declared.
Laurent Fabius said the government will take strong action, after episodes of communal violence and expressions of hatred against Jews marred a series of pro-Palestinian demonstrations in recent weeks.
"Jews in France should not be afraid but many of them are afraid," the minister told France Inter radio "We will be extremely firm ... because anti-Semitism is not an opinion, it is a crime that must be condemned.
"Anti-Semitism must not have citizenship in France," Fabius added.
Earlier Fabius joined his German and Italian counterparts in issuing a joint condemnation of anti-Semitic incidents that have been reported across the continent.
Hundreds of thousands of people have taken to the streets in many EU countries to protest against Israel's military offensive in Gaza, denouncing the high number of civilian casualties.
Rallies have been largely peaceful but, in some instances, they have been hijacked by violent radicals.
France, which is home to Europe's largest Jewish community and Muslim population, has been the worst afflicted by such episodes.
Troublemakers clashed with police and attacked kosher stores and synagogues, including several firebombed in the Paris area.
A government decision to ban protests around Paris after a first round of violence arguably backfired, as, last weekend, hardliners took to the streets in a suburb known as "little Jerusalem" because of its mixed Jewish and Arab inhabitants plunging it into chaos.
Prime Minister Manuel Valls also condemned inter-communal tensions and called for a ceasefire between Israel and Hamas.
"The images we see of women, children, being killed by Israeli bombings are horrendous. There is no other solution than an immediate ceasefire and negotiations," Valls said.
Meanwhile President Francois Hollande has pledged €11m (£8.7m) in aid to Gaza.
Even before Israel launched Operation Protective Edge against Hamas in Gaza, tensions had been rising in France.
In June, Jewish community leaders warned that a record number of Jews were leaving the country due to what they described as an increasingly anti-Semitic environment.
More than 1,400 Jews emigrated in the first three months of 2014, four times as many as in the same period in 2013.
Two deadly attacks recently carried out against Jews by home-grown Islamist radicals have been pivotal in stirring up fears amid the French Jewish community.
In 2012, four Jews - including three children - and three soldiers were shot dead in Toulouse by 23-year-old French Islamist Mohamed Merah.
Earlier this year, Mehdi Nemmouche a 29-year-old of Franco-Algerian origin, killed four people as he opened fire at the Brussels Jewish Museum in Belgium.