The Israeli military destroyed a Hamas outpost on Sunday (8 October), accusing the Sunni group of firing a rocket towards the country from the Palestinian territory earlier that evening.
The Israeli military said in a statement that the rocket set off air raid sirens in southern Israel. They added that the rocket is suspected to have landed inside Palestinian territory as investigation continues.
However, in response, a Israeli Defense Force tank "targeted and destroyed a Hamas outpost in the southern Gaza Strip", the statement noted. Officials in Gaza said the mortar landed near a refugee camp in the border area, but no one was injured. Hamas has been in control of the Gaza Strip — a self-governing region within the Palestinian Authority — since 2007.
Israeli officials who were sent to locate the rocket reported that the projectile most likely exploded near the Gaza Strip's border with Israel, according to Israel's Haaretz newspaper. The paper added that the army was working to identify where the rocket exactly fell.
Hamas has reportedly been observing a de-facto ceasefire with Israel since 2014 and the recent rocket attacks from the Palestinian territories have been conducted by smaller outfits such as the Salafist-Jihadist movement in the region.
None of these groups have so far claimed responsibility for the Sunday rocket attack, but the Israeli government has held Hamas responsible for all hostile activities from the territory.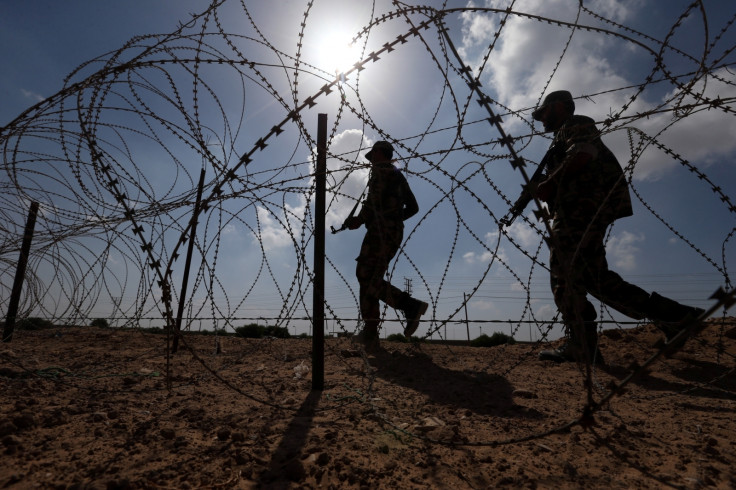 The rocket fire was reportedly the first since the beginning of a reconciliation process between Hamas and the Palestinian Authority.
The incident preceded a scheduled meeting with Palestinian Authority officials with Hamas leaders in Cairo on Tuesday (10 October).
However, Israeli Prime Minister Benjamin Netanyahu has spoken against the reconciliation process, stating that his country is not ready to accept "imaginary appeasement" processes in which "the Palestinian side is reconciling at the expense of [Israel's] existence".