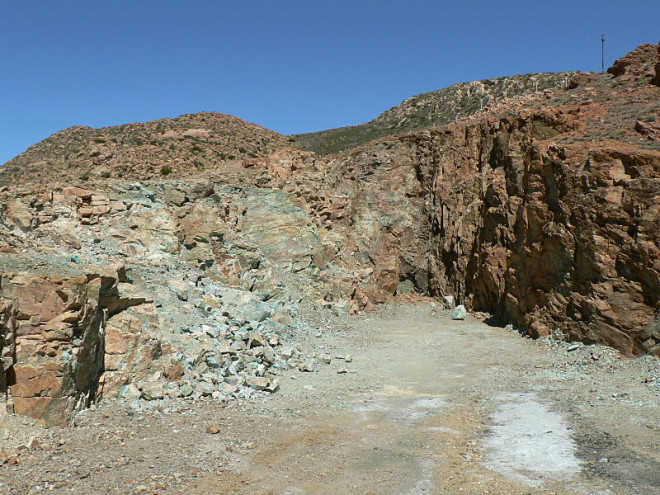 The Guinean government committee's two-year inquiry into BSG Resources has found that the group secured the rights to a multi-billion iron-ore contract by bribing the wife of the country's late dictator.
BSG Resources, which is owned by Isreali business tycoon Beny Steinmetz, had claimed that it gained the rights to two mining concessions in the improvised country of Guinea after a $165m (£98m, €119m) exploration of the country.
However, it has now been revealed that BSG resources used middle men to bribe Mamadie Toure, the wife of the late Lansana Conte - the dictator of Guinea until his death in 2008.
Toure claims to have received payments totalling $3m since BSG Recources won the rights in 2006. She then allegedly signed a contract worth $5m in 2010 to keep her silence.
A government committee says that it has "precise and consistent evidence establishing with sufficient certainty the existence of corrupt practices".
BSG Resources has adamantly denied the allegations.
"BSG Resources will prove these allegations are false," a statement read.
"The Guinean government is relying on fabricated claims, compromised witnesses and illegitimate processes to justify President Alpha Conde's carefully orchestrated plan to reward political allies who allegedly helped rig his election by providing them with BSGR's legally-acquired mining rights."
Steinmetz' company has demanded the opportunity to be trialled on a stage that "plays by the rules and follows internationally recognized conventions."
The majority of the evidence surrounding the trial was garnered in the USA by the FBI who are investigating Fredric Cilins, who last month pleaded guilty to obstructing a criminal investigation.
Cilins could face up to four years in prison after offering four bribes to Toure in exchange for destroying documents that supposedly detailed the payments.
BSG Resources did have a deal in place with Brazil's Vale to sell a 51% stake in its Guinean assets for $2.5bn – but these allegations could put a halt to that, especially if the Guinean government strips BSG Resources of its rights.