Israel's arms exports to Europe doubled in 2015 amid refugee crisis and terror attacks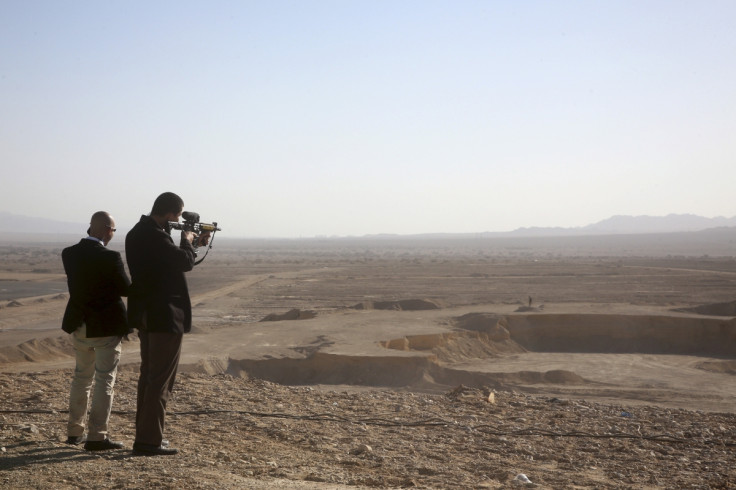 Israel's weapons sales to Europe more than doubled in 2015 compared to the previous year, in the wake of an unprecedented inflow of refugees into the continent and sporadic terror attacks. According to the official figures released by Israel's defence ministry, $1.6bn (£1.15bn) worth arms were exported in 2015 compared to $724m in 2014.
Most of Israel's arms exports are of ammunition, drones and other upgrades to existing aircraft. For 2015, the country's overall defence export stood at $5.7bn, the ministry said, noting a sharp increase in the sales to Europe.
"The military industries have succeeded, through a series of actions, joint work and determination, to restore stability to the Israeli military exports market all over the world," said Michel Ben-Baruch, the chief of defence ministry's Sibat (Defence export organisation).
The sharp surge in arms sales comes at a time when the European countries are battling to tackle refugee crisis. More than a million people from several conflict zones — majorly from Syria, Afghanistan, and Iraq —reached the European shores in 2015. The continent has also witnessed major terror attacks in recent years.
While three Israeli firms namely Rafael, Israel Aerospace Industries (both state-run companies) and Elbit Systems are responsible for nearly three-quarters of the sales, hundreds of small- and medium-scale companies pitch in to take care of the rest of the exports.
Europe is not the only region to witness an increase in arms import from Israel, one of the major defence exporters in the world. The sales to Northern American nations have also climbed to $1.02bn. However, Asian countries remain the largest purchaser of Israeli defence products, with the sales estimated to be worth $2.3bn in 2015. The Israeli defence ministry said they are optimistic about the figures in 2016 as well.
© Copyright IBTimes 2023. All rights reserved.