Panama Papers: 2013 letter shows David Cameron sought softer curbs for offshore trusts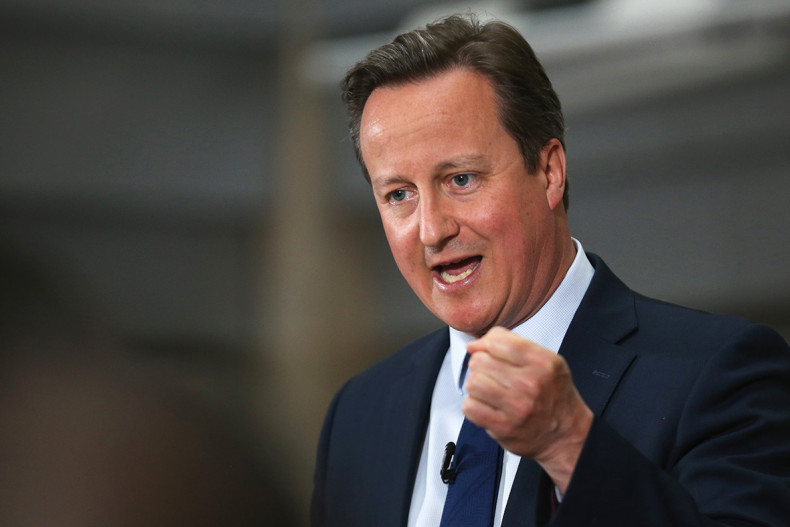 Even though Prime Minister David Cameron showed initiative in addressing tax evasion and corruption through establishment of offshore companies, he also urged the European Union to exempt trusts from such measures, a 2013 letter has revealed.
The prime minister is facing increased scrutiny since the so-called Panama Papers revealed that his late father Ian Cameron ran an offshore trust, Blairmore Holdings Inc, registered in Panama and that the senior Cameron was among the clients of Panama-based law firm Mossack Fonseca. David has denied owning any shares or having any links with the trust.
The Financial Times first reported on David's letter dated 14 November 2013 sent to Herman Van Rompuy, the then president of the European Council, in which the prime minister pushed for the creation of a publicly accessible central register of beneficial ownership of companies for greater transparency and prevention of misuse of companies.
He urged the EU to initiate crackdown on tax evasion and corporate secrecy through the 4th Money Laundering Directive (MLD) and called for "global efforts to strengthen transparency of company beneficial ownership", arguing that "a lack of knowledge" about the real owner of a company "facilitates illicit domestic and cross-border money laundering, corruption, tax evasion and other crimes".
However, David suggested that instead of subjecting trusts to the same transparency measures, the EU must back efforts by the Organisation for Cooperation and Development (OECD) and G20 countries to form a "new single global standard on automatic tax information exchange" to prevent tax evasion and misuse of trusts.
"I know some want Europe to go even further to prevent the abuse of trusts and related private legal arrangements. It is clearly important we recognise the important differences between companies and trusts. This means that the solution for addressing the potential misuse of companies — such as central public registries — may well not be appropriate generally," the letter read.
The prime minister argued that authorities are already "gaining access to more information than ever before on trusts, especially off-shore trusts, through the automatic tax information agreements being concluded by UK and other EU countries".
A senior government source was quoted as saying to the Financial Times that David's letter was aimed at highlighting the complications involved in creation of a central registry for trusts and that it may lead to distraction from the main objective of tracking the ownership of shell companies.
"It would have slowed down the process because of the different types of trust involved," the official told the newspaper, adding: "They are sometimes used to protect vulnerable people, so that would have been an extra complication."
"As the [money laundering] directive went through, we reached a position where trusts which generate tax consequences had to demonstrate their ownership to HM Revenue & Customs," the official added.
France, Austria and members of the European Parliament were opposed to the UK's stance of excluding trusts and accused the country of double standards, the officials reportedly said.