Istanbul blast: Turkish government orders 'media blackout' on Sultanahmet attack coverage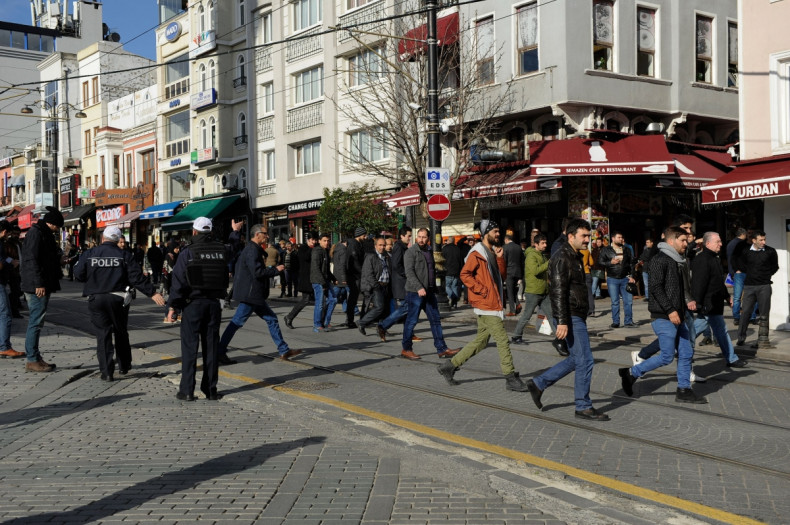 Turkey's Radio and Television Supreme Council (RTUK) has ordered a temporary media ban on news coverage of the Istanbul blasts, it was reported. An explosion rocked the city's Sultanahmet Square on 12 January, killing at least 10 people.
A number of journalists in Turkey took to Twitter to report the "gag order" on media reporting of the attack, criticising the government's decision. Several eyewitnesses have also complained to local media that the broadcast ban "comes faster than ambulances" in Turkey.
Mark Lowen, the BBC's Turkey correspondent, was quick to condemn the ban, posting on Twitter that the Turkish government "never realises people need information at a time of crisis". Meanwhile, a reporter for the Telegraph, Raziye Akkock, tweeted that she was told the media ban only applied to images.
The Turkish government has previously issused similar media blackouts in previous emergencies. In March 2015 a hostage situation in an Istanbul courthouse led to a gag order, which immediately cut off live coverage of the ongoing crisis.
Another gag order was issued on an investigation into twin blasts that hit the capital city of Ankara on 10 October, killing 97 people and injuring hundreds. The Turkish government also banned the publication of certain images of the aftermath of the attack.
The explosion on 12 January took place near the popular tourist location Sultanahmet Square about 10.20am local time. While some media reports have indicated that a suicide bomber was behind the attacks, no official confirmation has been made so far.